Taylor Swift: 24 Reasons Why She Would Be The Best Friend You Could Ever Have
13 December 2013, 08:16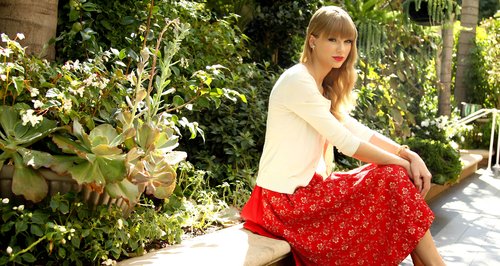 Join Capital as we take a look at why being BFF's with the '22' singer would be simply amazing.
Is Taylor Swift the greatest friend you could ever have? Well, we'll let you be the judge of that! Join Capital as we run through some of the reasons why being a BFF with the country singer could be the best thing to ever happen to you?
Imagine the best house parties of all time, super A-list pals and someone having your back better than any bodyguard you could want.
So You've decided you want to be Taylor's BFF right? Yeh you!


1. First of all, she'll try all your drinks for you first to make sure they're up to scratch and don't contain any tomato juice...you know how much you hate tomato juice.

2. That guy in class who thinks he's 'all that' - Taylor can't stand him either!

3. And if he tries it on, she'll tell him exactly where to go.


4. After that ordeal, it's time to play some guitar together...who knows..maybe Zac Efron will turn up?



5. Cooking together will be sooooooooo much fun!


6. She'll ALWAYS have your back...

7. In other words..

8. So basically....

9. She'll coach you through that really tough job interview.

10. You're also automatically best buds with Ed Sheeran.

11. You also get to hang out with this lot...

12. Everyone loves a good boogie so why not practice your routines together.

13. She can't believe how good you look in that killer new outfit.

14. This is the reaction when you say you're allowed to stay over for the night:


15. And your sleep overs will look like this:


16. She just can't get enough of that joke you tell about the doctor and the scientist...

17. Remember though...no PDA - especially with your ex!

18. Team work makes the dream work!

19. Yep, you heard that!
20. And you could have a three-way surprised-face off with Justin Timberlake:
21. She'll always have time for you, no matter what the situation:
22. You'll always have cool high-fives:
23. Face it, you're gonna just fit together like:
24. The whole world will love you, so just enjoy it!