Taylor Swift 'Bad Blood': 9 Of The BEST Covers So Far...
31 July 2015, 09:59
Bad Blood - Vintage Ella Fitzgerald - Style Taylor Swift Cover ft. Aubrey Logan
03:39
There's no denying Taylor Swift's 'Bad Blood' is a mega-tune! And it's no surprise it's THE most cover track of 2015!
A killer song and a killer vid! It's no surprise Taylor Swift's 'Bad Blood' is THE most covered song of 2015 so far. And to celebrate 'Bad Blood' in all it's glory we've gone and collected the very best covers that exist on the web for your viewing pleasure.
1. Hit play on the video at the top to watch Postmodern Jukebox bringing their Ella Fitzgerald-style old-school vibe to 'Bad Blood'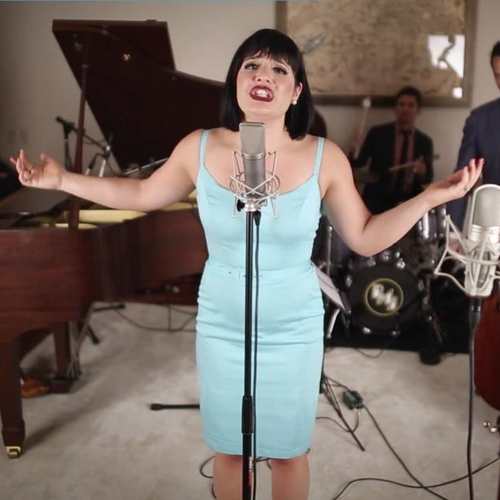 2. This cover of Taylor Swift's 'Bad Blood' will blow you away, #sooogood!
3. Cinema fans will be majorly impressed with this video, a music video and cover performed moving around a hotel ALL IN ONE SHOT
4. Who doesn't LOVE an a cappella cover!? YouTuber Sam Tsui has gone and created a one man group to perform Taylor's hit
5. This guy has gone and covered 'Bad Blood' in 20 DIFFERENT STYLES and it's rather amazing
6. Britain's Got Talent child star Connie Talbot shows she's all grown up with this cover of Taylor Swift
7. Nick Jonas paid homage to his pal Taylor as he sang 'Bad Blood' in Instaoke with Max on Capital
8. Paul Rudd adapts Bad Blood to create the PERFECT soundtrack for Marvel's Ant-Man
9. When Bad Blood got the goat treatment, 'cause, baby, now we got BAAAAAAD blood'!
You May Also Like...
WATCH: The ORIGINAL 'Bad Blood' Music Video