Taylor Swift Celebrates 4th July In Bikini, Playing Volleyball And With Fireworks
6 July 2013, 10:00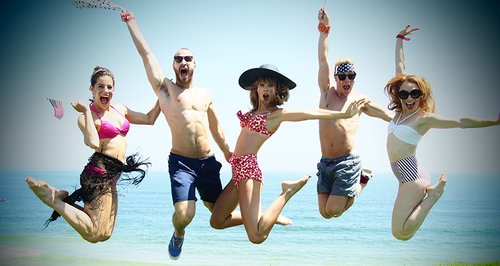 The 'Begin Again' singer shares a series of intimate pictures from Independence Day.
Taylor Swift posted an array of personal pictures on her blog to show fans what she got up to for 4th July.
The 'We Are Never Ever Getting Back Together' star invited friends and tourmates over for a huge house party that included games of volleyball, face painting and a fireworks show.
"Happy belated 4th of July. Independence Day is one of my favorite holidays of the year. This time around, my touring family joined me at the beach and I wanted to show you some of the pictures because you're the reason we all get to be on tour together," she wrote.
"You've seen us all in our show costumes on the Red Tour.. Here's what we all look like in RED, white, and blue:) Hope you had a lovely 4th. I love you and I'll see you on the road. Taylor."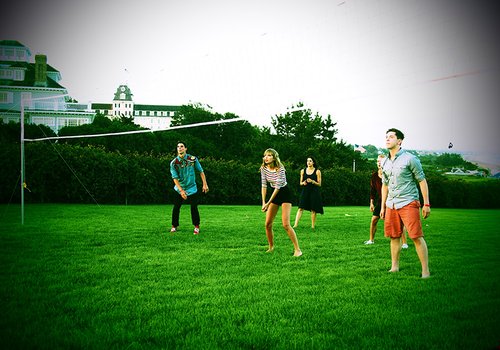 The country star also shows off her toned bikini body and can be seen jumping for joy as she and the 'Red' tour celebrate in style.
The singer will continue the tour tonight (6th July) with a gig in Pittsburgh where she will be joined once again by support act Ed Sheeran.
Meanwhile, one of her exes John Mayer has this week been answering questions on whether his new single 'Paper Doll' is based on the relationship the pair once had and a retaliation for her song 'Dear John'.