Taylor Swift: 17 Moments The 'Shake It Off' Star Made Us Want To Be Her BFF In 2014
26 December 2014, 09:21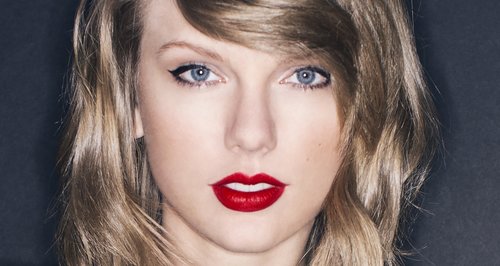 We look back on Taylor's HUGE year in review including the launch of her new album, a Hollywood film role... and playing the #CapitalJBB of course!
Taylor Swift seems to have been EVERYWHERE in 2014, so much so we're not even sure this lady has had a day off?! Join us as we look back on 12 months of TayTay including some incredible tunes, a global-spanning tour... and some music videos that will NEVER be forgotten.
1. First up it's time to cast your thoughts back to the start of 2014 when Taylor took her sold-out 'Red' tour across the globe. From powerful pop anthems to eye-catching outfits, this one had it all...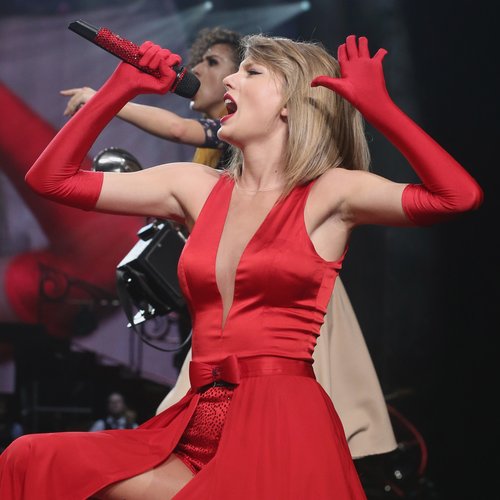 Let's not forget Taylor's incredible list of special guest stars who cropped up throughout the 'Red' tour'. We reckon duetting with Taylor on 'Money On My Mind' MUST be a highlight for Mr. Sam Smith...
And of COURSE she couldn't resist getting her pop BFF Ed Sheeran over on some of the dates for a hauntingly perfect duet of his The Hobbit soundtrack anthem 'I See Fire'.
2. Taylor's always been known to give back to her fans, and never more than when she rocked up to super-fan Gena's bridal shower to join in with the festivities! Too adorbs for words...
3. Proof that there's NOTHING that will stop Taylor scoring a hit... she somehow managed to top the Canadian iTunes chart earlier this year, with 8 seconds of static noise!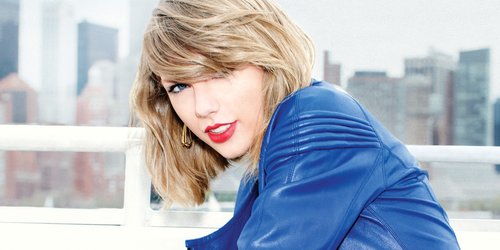 The INCREDIBLE random charting happened after a placeholder file for the third song from her album '1989' accidentally showed up on the iTunes store there. Clearly those #Swifties couldn't contain themselves!
4. Plus all through 2014 our Taylor was LOVING New York City... clearly she's a Sex & The City fan at heart. She even named a song from her album '1989' after the city that never sleeps!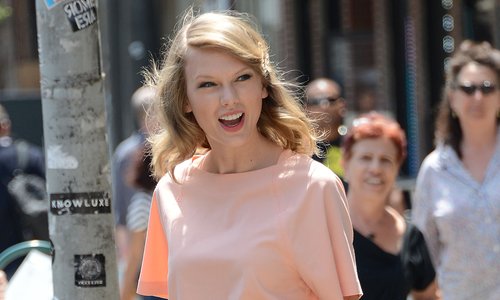 5. Taylor doing an impression of her cat Meredith earlier this year was one of our viral video FAVES from the past year! "There's a demon inside of you!"
6. We ALL got a little shocked when the normally-placid Ms. Swift got her claws out on 'Bad Blood' from her album '1989'. While Taylor's remained silent on which lady of pop the song was written about... the fans certainly have some ideas!
Taylor Swift's song Bad Blood is an ultimate face slap to Katy Perry. <3

— Jian Genovana (@dzaneeyahn) October 26, 2014
now everyone understands why taylor swift wrote a song called bad blood about katy perry.

— victor davidson (@vcdavidson) October 5, 2014
7. Then in September Taylor was FINALLY back with new music... dropping one of 2014's BIGGEST anthems on us, 'Shake It Off'! It's no surprising she bagged herself a number one on the Vodafone Big Top 40 with this one.
And the song quickly inspired COUNTLESS covers and parodies across the Internet, with these frat boys' attempts going viral, and even earning praise from Ms. Swift herself!
And then of course there was this daddy/daughter duo taking on 'Shake It Off'. PRICELESS!
8. It wasn't ALL about the music for Taylor in 2014, either. Somehow, she even managed to squeeze in a Hollywood movie cameo for this year's adaptation of The Giver. Taylor, you got GAME, girl!
9. Not forgetting Taylor's shining moment from 2014, dropping her new album '1989' and earning both commercial AND critical acclaim from the collection. This record proved Taylor's here to stay, and that her music is CONSTANTLY evolving.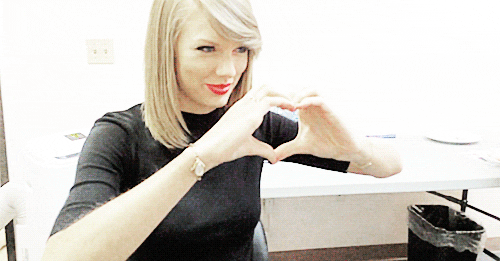 10. Fast-forward to Autumn this year when Taylor stopped by Capital for Global's Make Some Noise Day and challenged Dave & Lisa to wash the windows of London landmark The Shard! Poor Lisa, Taylor's so mean!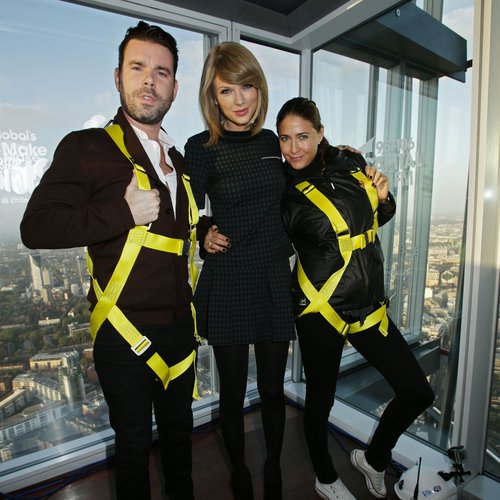 11. Taylor rocked a lot of different looks in 2014 - all equally AWESOME - but it was her Wonderland shoot that totally took our breath away. Taylor had NEVER tried anything like this before and proved she's totes up for taking risks...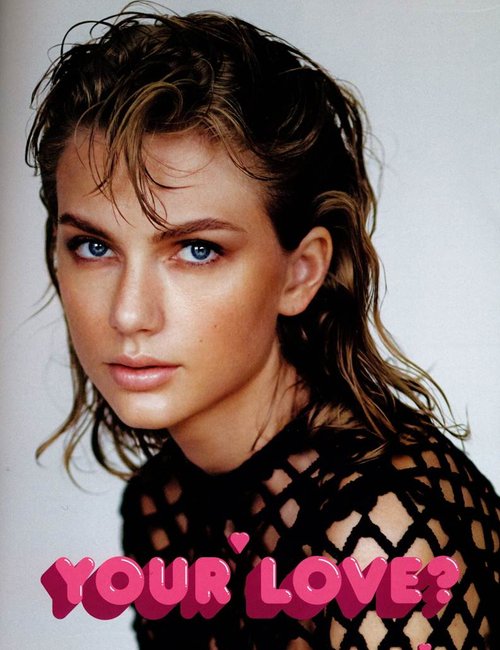 (Picture: Virgin/Wonderland/Thomas Whiteside)
12. One of Taylor's most low-key but completely adorable moments came in outtakes from a US interview where she was caught rapping and goofily dancing along to Iggy Azalea and Rita Ora's 'Black Widow'. Taylor, you're a girl after our own heart!
13. As if all of that wasn't enough for one lady, the 'Blank Space' video dropped out of nowhere and showed Taylor at her absolute best...
14. We LOVED getting to see Taylor and her lady BFF Karlie Kloss storming down that catwalk for the Victoria's Secret catwalk show. This is one lady who can seriously STRUT!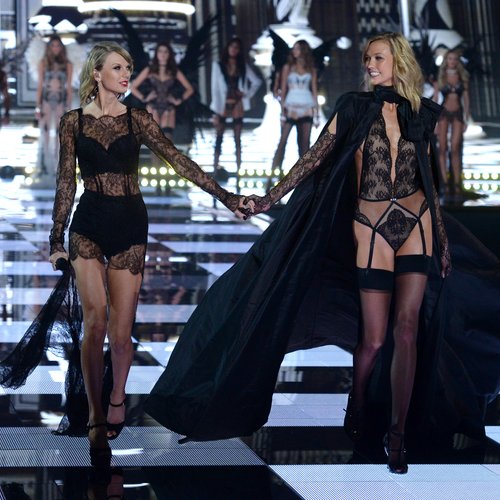 15. PLUS... a new BFF friendship was born that day at the Victoria's Secret show. We're already waiting with baited breath for the eventual Taylor/Ariana Grande team-up. That HAS to happen, right?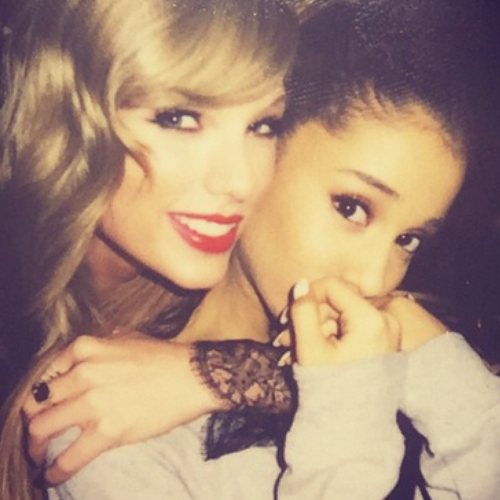 16. Before 2014 rolled to a close there was the small matter of Taylor WOWING 16,000 screaming fans at London's O2 Arena for the Capital Jingle Bell Ball 2014 with Morrisons. No biggie...
17. And last, but not least, Taylor started to get all festive on us and invited pretty much EVERY celebrity she knows to her December birthday party. If you're gonna turn 25, do it in style...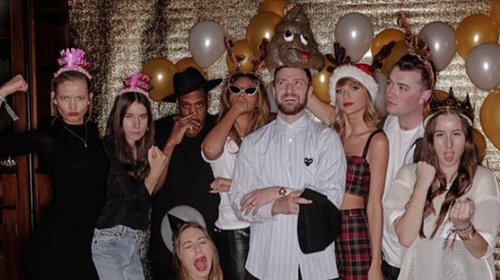 You may also like...



</p