"This Is The Best Thing I've Done": Taylor Swift On New Album '1989'
28 October 2014, 12:03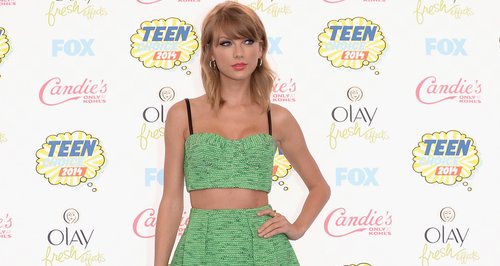 Taylor Swift's new album finally dropped yesterday – and the lady herself thinks it's her best one ever.
We're totally obsessed with Taylor Swift's new album '1989' – and the singer herself thinks it's her strongest album yet.
In an appearance on Good Morning America to talk about the new record, Taylor admitted, "Without a doubt, this is the best thing I've done."
And the rave reviews haven't hurt either, Taylor says, "That was so cool. Hearing that is so insane... to have people able to finally have ['1989'] now and have the fans understand what I've been working on for two years. It's the most amazing feeling; it's electric."
And Taylor wanted to take a different approach to '1989' than she had for her previous albums. She explained, "You have to stay true to who you are, and at the same time challenge who you are to explore all the different aspects of what you can create."
"I could have made 'Red' twice, but instead I decided to go in a completely different direction, and I'm truly happy I did."
You May Also Like…