Selena Gomez: "Taylor Swift's Helping Me Write Break-Up Songs After Justin Bieber Split"
17 April 2013, 15:40 | Updated: 17 April 2013, 15:43
The 'Come & Get It' singer speaks to Ellen DeGeneres about joining "The Lonely Girls Club" with the country star.
Selena Gomez has confessed that her close friend Taylor Swift is helping her write break-up songs following her split from Jusitn Bieber.
The 'We Are Never Ever Getting Back Together' famously puts her heartbreak down in song and her technique has been praised by the Spring Breakers actress.
"Yeah, she obviously has her own technique to it that works so well with her and she just knows how to make hits," she told Ellen DeGeneres this week.
"I like to keep things a little more internal and that's just because I'm trying to dabble into it a little bit more and she's helped me actually, giving me great advice on how to do that."
Selena also spoke about the strength of her friend – who split from One Direction singer Harry Styles at the start of the year.

"I think she's one of the strongest girls I've ever met, to be honest, I think she's really strong and very passionate," she added. "I love that."
The former Disney star also said the pair are in "The Lonely Girls' Club" together with a group of their single friends.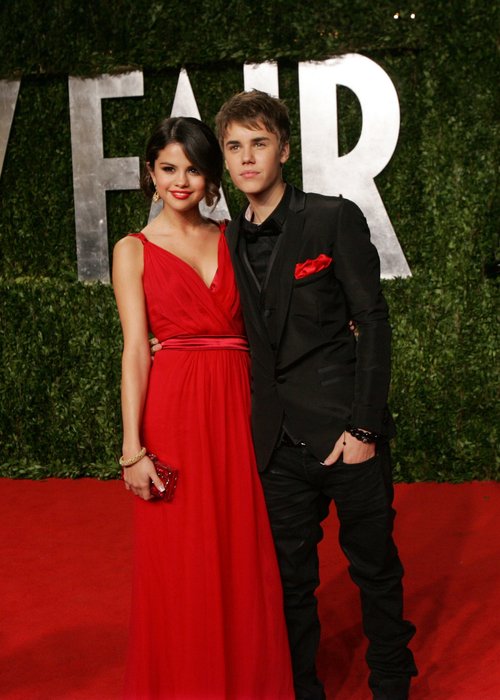 "So Taylor hosts this thing at her house where all of our single friends – which is most of us – get together and have really bad junk food and she bakes some sort of cake," she explained.
"We just talk about how we're single. It's really fun it's just us getting together. I just enjoy Taylor and just her parties, they're fun."
Meanwhile, Taylor Swift was rumoured to be getting back with her former boyfriend John Mayer this week – something which has since been quashed by her team.