WATCH: Selena Gomez Looks SUPER Hot Performing New Song 'Same Old Love'
16 October 2015, 12:06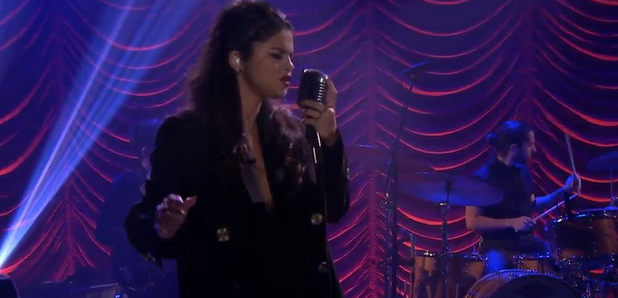 Selena performed her sultry new single on the Tonight Show, but is the track really about her ex Justin Bieber?!
Selena Gomez just keeps getting hotter and hotter! The 'Revival' star performed her new song 'Same Old Love' on Jimmy Fallon's Tonight Show, and raised the temperature to steaming!
Wearing a veil and oversized blazer - which she later removed to show off her slinky black dress - Selena gave her best lounge-singer impression with a vintage-style hairdo and old-school microphone.
Of course, we are all thinking it... Is Selena Gomez's newest track about her ex, Justin?
Here is what Twitter had to say on the subject.
Literally selena gives a feedback towards Justin new song #WDYM With her new single that is #SameOldLove . i love their love gameeee

— Red Kookie (@anneharryx) September 11, 2015
I was listening to Same Old Love by Selena then Justin came on with WDYM and I was like oh snap. When they argue through my playlist

— payton (@PaytonTompkins) October 10, 2015
Justin's matured so much Selena! You won't have any more of that "same old love" I just feel it!! Get married already PLZ

— Sarah Lynn Mondragon (@Sarahlmondragon) October 7, 2015
Ok, let's take a look at the lyrics...
"Take away your things and go / You can't take back what you said, I know / I've heard it all before, at least a million times / I'm not one to forget, you know,"

With the chorus including…
"I'm so sick of that same old love."

HMM BUT WHO COULD SHE POSSIBLY MEAN?
I just listened to Selena's new song. I'm pretty sure she is throwing some major shade at Justin. But I love her new single.

— Gidget (@golightlyholly2) September 10, 2015
Selena also came out with her sexiest album cover EVER, in the nude.
Whenever Justin & Selena come out w a new song, I pretend they are subliminal songs to each other...even though I disliked them as a couple

— champagne money (@darealmoneycali) September 10, 2015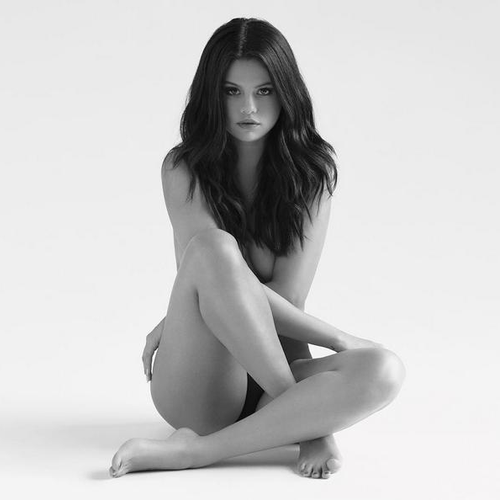 Turns out you can actually have a conversation between the two song titles!
Justin - #WhereAreUNow Selena - Cause I just wanna look #GoodForYou Justin - #WhatDoYouMean Selena - I'm so sick of that #SameOldLove

— Nestor Castillo (@NestorC46991710) September 11, 2015
VOTE! Is Selena's new song about Justin Bieber or not?
You May Also Like...