EXCLUSIVE: Selena Gomez On Her "Puppy Love" Romance With Nick Jonas Back In The Day
23 September 2015, 16:00
We chat to Selena about her pal Nick - with just two weeks before her new album arrives.
Selena Gomez says her and Nick Jonas' relationship WAY back when was like "puppy love" and that she's SO glad she's still able to call the 'Jealous' hunk one of her friends.
The US superstar - who is currently promoting her brand new single 'Same Old Love' - catches up with Max this Sunday on her show but we've got a sneaky teaser of Ms. Gomez chatting ALL about her time dating Nick back in 2008.
Selena says it was great to catch up with handsome hunk Nick recently - we're sure they were both talking about how AMAZINGLY they're both doing right now with all of their solo music!
"We were babies!" Selena tells Max. "We actually caught up the other day and it's really fun to be able to do that.
"That, to me, was like puppy love. It was very sweet," she added. "He's lovely. I do have a love for him for sure."
For Selena it's ALL about her new album right now, called 'Revival', which drops in early October and was preceded by the launch of her sassy new single 'Good For You' with A$AP Rocky.
Catch Max's FULL chat with Selena Gomez on her Capital show this Sunday from 7pm.
Selena Gomez's brand new album 'Revival' arrives on 9th October and you can pre-order it right here!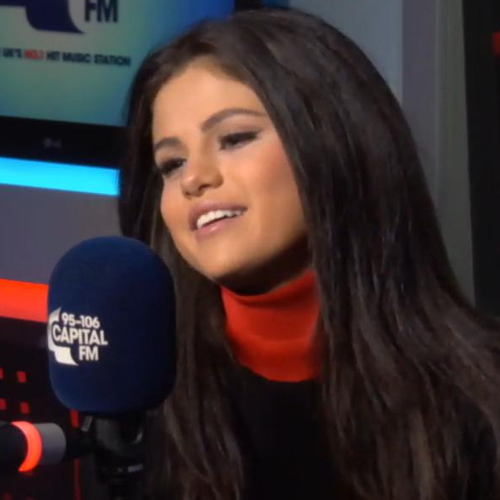 Keep it Capital Monday to Thursday from 10pm and Sundays from 7pm for Max's show.
You may also like...