Selena Gomez On Recording New Song 'Good For You' In 45 Minutes: "I Vibed With It"
23 June 2015, 15:56 | Updated: 23 June 2015, 16:00
Selena Gomez - Good For You (Audio) ft. A$AP Rocky
03:41
The 'Come & Get It' star says the song is about everything she feels a woman should embody.
The moment all the #Selenators have been waiting for is here, their girl is back with a brand new song… and Selena Gomez has revealed it only took 45 minutes to perfect!
The 'Come & Get It' star has opened up ALL about her new single 'Good For You', officially unveiled earlier this week, which features US rap star A$AP Rocky.
"'Good For You' is actually one of the first songs I recorded for the record," Selena revealed to MTV News. "It was stunning, it was a piece that was just everything I feel a woman should embody, but not in the obvious way. I vibed with it.
"The track only took about 45 minutes because I just did it all the way through, I didn't want to stop in between," Selena explained. "I wanted to feel the whole song as a whole, and it was just a beautiful started to the album.
"That's why I think it's great that it ended up being the first single, because having it be one of the first songs to then inspire the rest of the album means it's only going to get better."
'Shake It Off' star Taylor tweeted her support to close pal and 'Bad Blood' video co-star Selena after the track was unveiled to tell fans it's her "favourite" song Ms. Gomez has ever put out. We may have to agree with you there ,Tay Tay!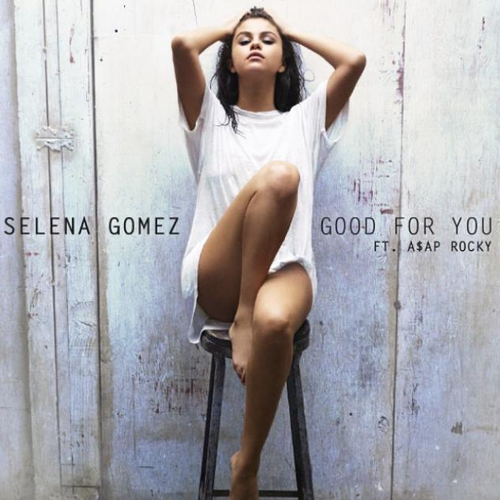 "Guys, Selena Gomez is releasing my favourite thing she's ever done," Taylor tweeted to share the love. "Let's all get READY."
Guys, on 6/22 @selenagomez is releasing my favorite thing she's ever done. Let's all get READY: https://t.co/bPcrptIu5a

— Taylor Swift (@taylorswift13) June 19, 2015
Selena Gomez dropped her first solo album 'Stars Dance' back in 2013 and is now hard at work on her second album. Watch this space, #Selenators!
You may also like...
WATCH: Selena Gomez's Video For 'I Want You To Know'