Selena Gomez's Mum Has Finally Set The Record Straight About Their Relationship
17 January 2018, 17:35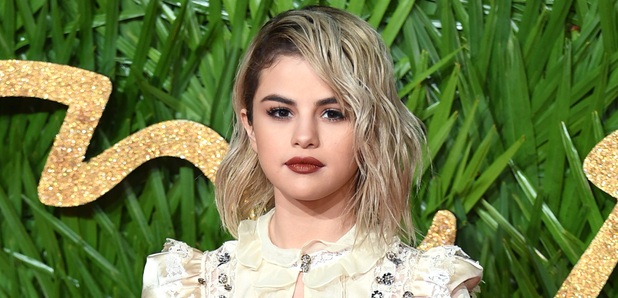 Relationships really can just be a little tricky sometimes.
It was about time we sorted all this 'estranged relationship' business out and Mandy Teefy a.k.a Selena Gomez's mum has taken to Facebook to do exactly that.
> If You're A Selenator You REALLY Need Our App In Your Life RN
Off the back of reports that Selena and her mum have become increasingly upset and distant with one another, Mandy opened her account with the sentence, "This is my LAST and ONLY comment in regards to media/comments," adding "I have done nothing but protect my child her entire career against vile people that have way more power than me, even after I was no longer managing because I am her mom."
There have even been rumours that it is Selena's renewed interest in Justin Bieber that has distanced their relationship even further.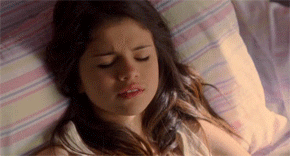 The love expressed towards her daughter continues however, "I love my daughter, I have done nothing but help her dreams come true and protect her, but there is so much unknown to the world and more false information than truth."
"I taught Selena to be a strong woman, but as everyone in their 20s she is finding herself. I am a threat to the people who are trying to take advantage of her because she knows she can trust me and I love her." Teefey finishes the post by saying how she "will always be her mother. If she hasn't muttered anger about me than I have not done my job as a mother."
> WATCH: Justin Bieber Was Asked Whether He Would Propose To Selena & His Reaction Says It All
The rumours of a crack in their relationship was further escalated by a change in Selena's Insta pic from a snap of her mum to one of herself. But by the sounds of it, Mandy is done with all the drama & just wants what's best for Selena!
Before:
After:
Read her full statement here: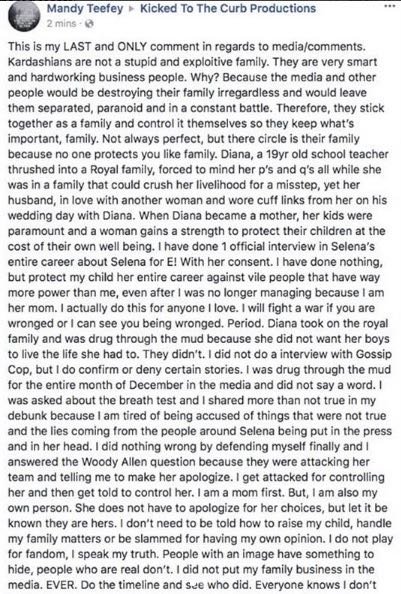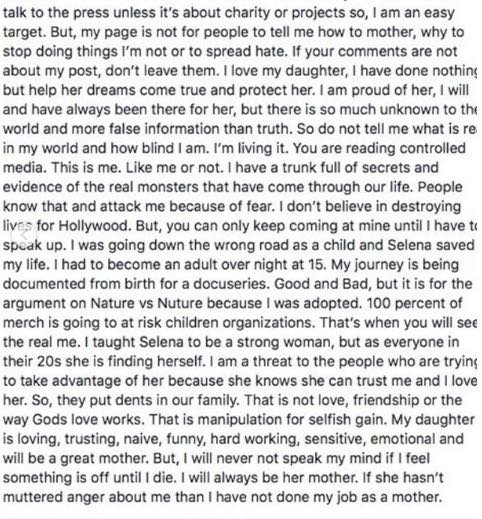 You NEED to see this Selena Gomez prank we pulled in our studio. This fan's reaction is everything!