WATCH: Erm, Did Selena Gomez Just Let It Slip That Kendall Jenner's In A Relationship?!
14 March 2016, 19:45
So, could ALL those Kendall dating rumours be true after all?
Selena Gomez has lamented that she's the ONLY single member of the #Squad… and in doing so confirmed that her pal Kendall Jenner is in a relationship!
It's been rumoured for quite some time that Kendall's dating boy band hunk Harry Styles - but they've yet to confirm or deny the romance - so we may now be one step closer to the truth.
Capital's Roman Kemp sat down for an exclusive chat with 'Hands To Myself' singer Selena this week for his brand new show where he quizzed the singer on whether he has what it takes to join the #Squad.
"Maybe not for the Squad, but boyfriend material, definitely, is always good!" Selena revealed, leaving Roman pretty much speechless!
She then left us ALL not knowing what to think by revealing she's the only lady on the look out for love among her group of celebrity pals, confirming that Kendall isn't single right now…
"The reason I made that reference is none of them are single, just so you know! Taylor's not single, Gigi's not single, neither is Kendall! I'm the only single one!"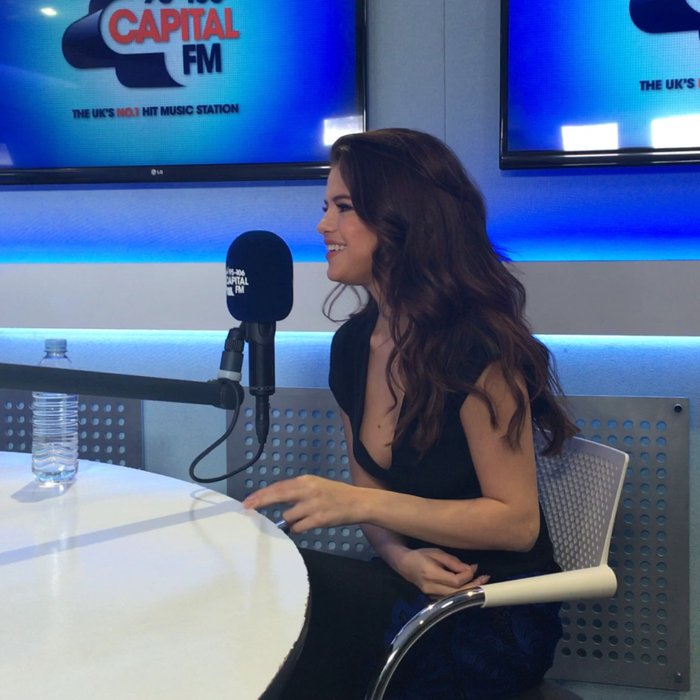 So now the BIG question is - who is Kendall's man? Is it Harry Styles? Or someone else?!
Catch Roman Kemp's Capital show Monday to Thursday from 7pm and Sundays from 9pm.
You may also like...