Selena Gomez Turns To Katy Perry For Romantic Advice On Love
20 January 2014, 09:27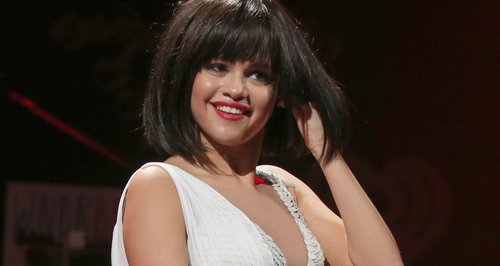 The US star says Katy is someone she looks to for advice about her romantic troubles.
Selena Gomez has revealed she often turns to Katy Perry for relationship advice about men.
The 'Come & Get It' singer says the 'Roar' star is one of the people she talks to for advice about love, while also hinting at her past romantic problems with ex-boyfriend Justin Bieber.
"I actually talk to her about guys who are intimidated by strong girls," Selena reveals in the new issue of Seventeen magazine. "I haven't found someone yet who could understand my lifestyle, support it, love me through it, and not be threatened by it."

The US star also opened up about her recent feud with 'Royal's singer Lorde, and says she still supports the rising star.
"I'm going to support her whether she likes me or not because I think she's doing great things," Selena added. "Someday I will see her and we'll be cool."
Selena Gomez and Justin Bieber have recently faced rumours they are back together after the 'Boyfriend' star posted a picture of him and Selena on Instagram this month.