Selena Gomez Went To Watch Justin Bieber Play Hockey & No One Was Ready For What She Wore
2 November 2017, 15:58 | Updated: 2 November 2017, 16:21
These two are basically attached at the hip atm!
Ever since the rumours that Selena Gomez and The Weeknd had split, the 'Wolves' singer has been hanging out with her ex boyfriend Justin Bieber.
Whilst they've been spotted getting a quick breakfast together, sitting next to each other at church and even popping out for a nice bike ride in the sun, their latest evening of fun has taken things to the next level.
> The Weeknd Shares First Instagram Pic Since Selena Gomez 'Split' & It's Left Us With So Many Questions
As you can see in the video above, not only did Selena go and watch Justin play ice hockey, but as they left together in his car, she was also spotted wearing the hockey shirt he'd been playing in, with 'Bieber' written on the back!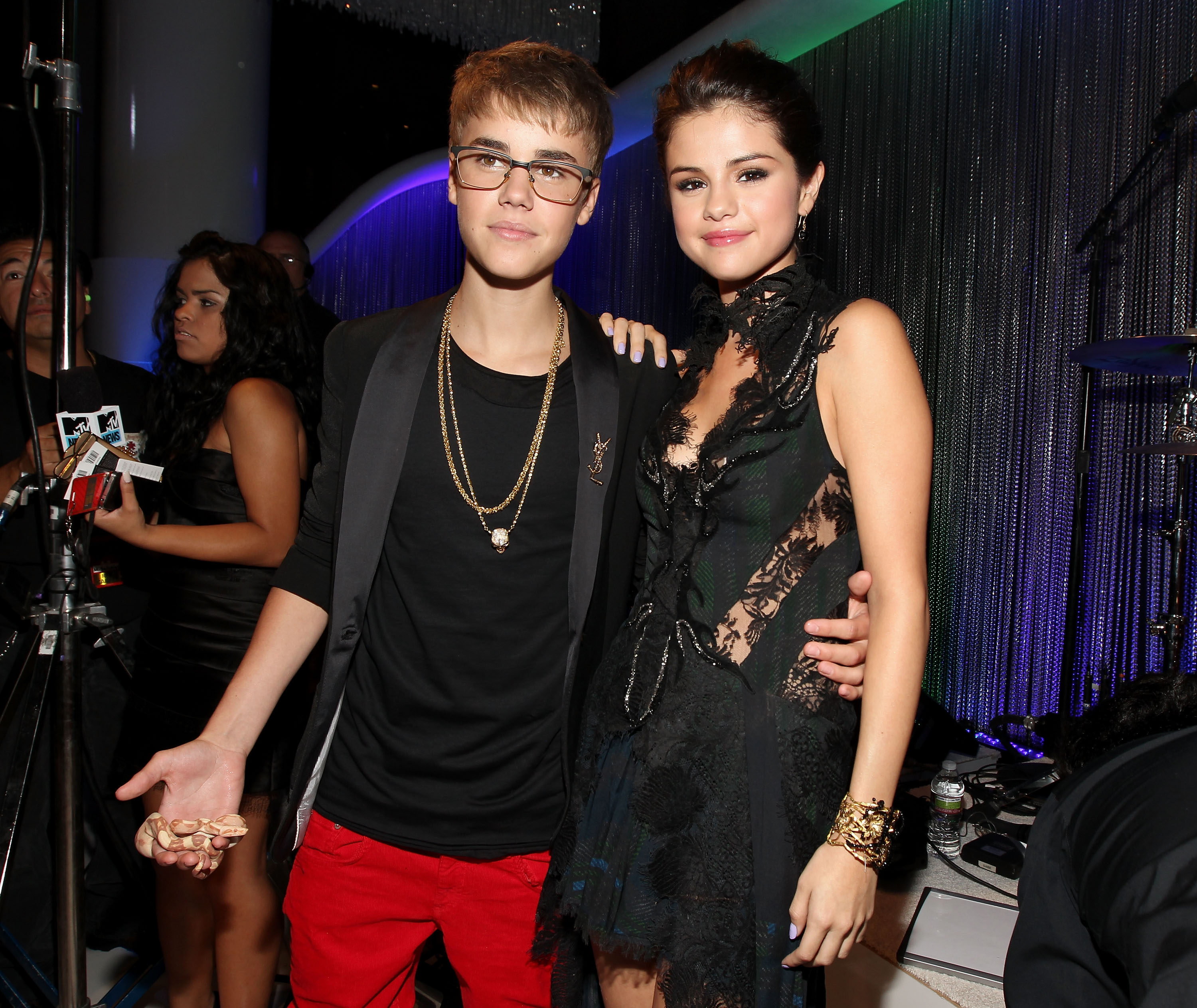 (Pic: Getty)
We've all seen those classic American films where the popular girl wear's the cool guy's jersey or varsity jacket - if this isn't an exact replica of that we don't know what is!
Since the first time they split back in 2014, there have been plenty of #Jelena fans who have longed for the pair to reunite and become a couple once again - at the moment all things seems to be heading that way!
After the pair's ice hockey fun, fans couldn't keep away from twitter and shared their thoughts on what many are claiming is the return of #Jelena...
everyone knows jelena was toxic back in the day but they both changed over the years, it might work out this time who knows

— luke (@lIlshowyou) November 2, 2017
me @ all the people unfollowing me for supporting Jelena pic.twitter.com/JVQ2Bc07Yq

— kara (@jelengend) November 2, 2017
Jelena 2017 recap: literally no one saw this coming and literally no one can handle this.

— kara (@jelengend) November 2, 2017
my jelena heart is soooo happy

— Moi (@_moiramoira) November 2, 2017
i swear if we get photos of jelena kissing soon im gonna get such a bad migraine

— pia (@jdbieberslut) November 2, 2017
Selena and The Weeknd are still following each other on Instagram and neither of them has officially spoken out about their 'split', but with Selena hanging out with JB on an almost daily basis and now wearing his hockey jersey, maybe we should just take the hint?
> Download Our Awesome New App To Keep Up To Date With The Latest #Jelena News!
Whilst you're here, remind yourself of Selena's emotional kidney transplant story...