Did Brooklyn Beckham Split From Girlfriend Chloe Moretz… Because Of Selena Gomez?!
7 October 2015, 15:35 | Updated: 7 October 2015, 15:42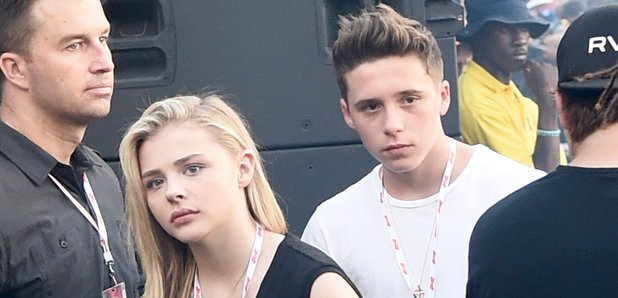 Was the 'Good For You' star the real reason Brooklyn and Chloe didn't work out? New reports seem to suggest it…
Well, we didn't see this one coming! The reason Brooklyn Beckham and Chloe Moretz really split is apparently… Selena Gomez!
Yep, new reports suggest the reason the young couple didn't work out was because Brooklyn has a MASSIVE crush on the 'Good For You' singer – wonder what Justin Bieber would think...
The pair were originally thought to have split because of the difficulty of having a long distance romance but new claims from an OK! Magazine source suggest that his feelings for Selena caused friction between the young couple.
The source claims, "He was smitten with Selena even while he was dating Chloe, which was one of the reasons they broke up. [Selena] says Brooklyn's sweet and all, but he's just too young for her. In a few years time that could change, but for now she only sees him as a friend – and it's breaking his heart."
We're going to call BS on this one – we reckon Brooklyn's way too cool to get hung up on a girl he's not even dating. In any case, it probably wouldn't go down to well with Selena's superstar ex-boo.
According to HollywoodLife's sources, Selena's still a bit hung up on Justin too, claiming, "Selena loves hearing Justin gush about her in interviews. She likes to know he's still thinking about her. Honestly hearing him say sweet things about her sometimes gives her goosebumps."