WATCH: Selena Gomez Dancing With A Young Fan With A Rare Illness Will Melt Your Heart
23 June 2016, 11:53 | Updated: 23 June 2016, 12:01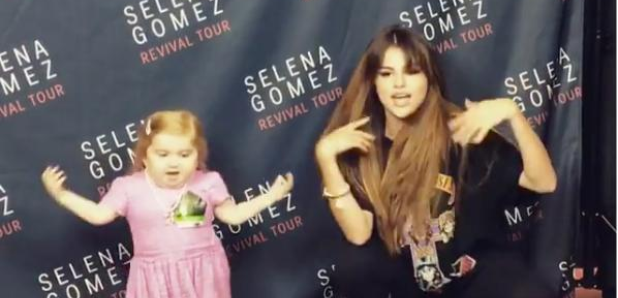 Seriously, this is just the LOVELIEST thing you'll see all day!
If you're feeling a bit emosh today then we apologise in advance because this super cute video will probably make you cry actual tears of joy – Selena Gomez dancing with a seriously ill fan is the loveliest thing we have seen all week!
Selena posted a video of herself with seven-year-old Audrey Nethery at one of her recent Meet & Greet sessions on her Revival Tour date in Louisville, where she made the little girl's dreams come true by dancing with her.
Audrey suffers from a rare condition called Diamond Blackfan Anemia which is a life threatening bone marrow condition which has already required her to undergo 20 blood transfusions, with more to come in the future too.
Audrey was also born with a hole in her heart and a cleft palate and the steroids used to treat her conditions have meant that she doesn't grow as fast as other kids her age – but the brave girl has never let any of these difficulties hold her back.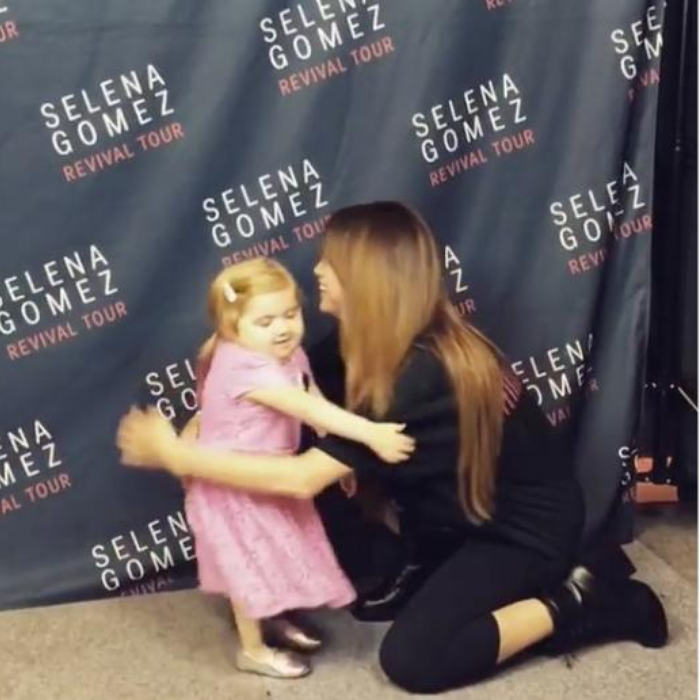 Her dad, Scott, told the Daily Mail, "Audrey is a happy, loving, smart, little girl who loves to dance, listen to music, and collect dolls and stuffed animals. She is incredibly strong and leaves an impression on everyone she meets!"
The family also use Audrey's Facebook page to help raise awareness of the rare condition and raise money for the DBA Foundation, and Audrey's no stranger to viral fame after capturing the world's hearts with her singing and dancing videos.
One thing is for certain, whatever life throws at Audrey, it's not going to get her down for long… and she's got a friend in Selena Gomez now too!