Everyone Is Saying The Same Thing About Selena Gomez's New Lyrics
11 May 2018, 13:50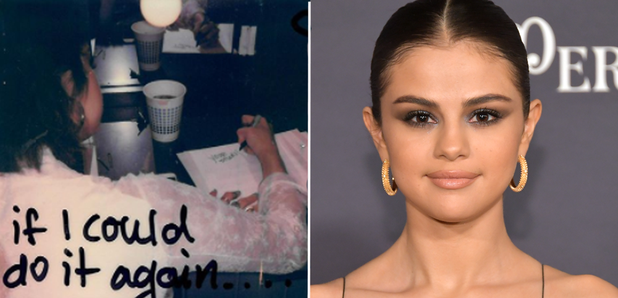 As Selena releases her new track 'Back To You', literally every person on the planet suspects who the lyrics are aimed at...
The return of Jelena earlier this year shocked everyone to their very core, but almost as soon as they reignited the flame, it was extinguished out of thin air, leaving us all pretty confused.
Selena has been busy writing music lyrics of her new track 'Back To You' for the soundtrack of '13 Reasons Why' season 2 and it kind of, maybe, sort of, definitely sounds like it could be about Justin Bieber.
Everyone is currently throwing some major side eye as they listen, because basically there is a whole lot in there that is applicable to their rocky past.
Here is just a small snippet of some of the biggest hints:
Let a couple years water down how I'm feeling about you
And what's the point in hiding?
Everybody knows we got unfinished business

I could fight, but what's the use?
I know I'd go back to you
The pair have been on and off for many years and, in Selena's words, they can't seem to be able to stay apart from each other. But maybe this time was their last?
Of course, the lyrics could also be about her other recent ex, The Weeknd, who has now been pictured making out with his old flame Bella Hadid. But something tells us that isn't the case.
Download Our Brand New App For The Latest Selena Gomez News