"I Want Kids So Bad" - Sam Smith Opens Up About His 'Life Plan' Following New Relationship Revelations
9 November 2017, 14:14 | Updated: 9 November 2017, 14:38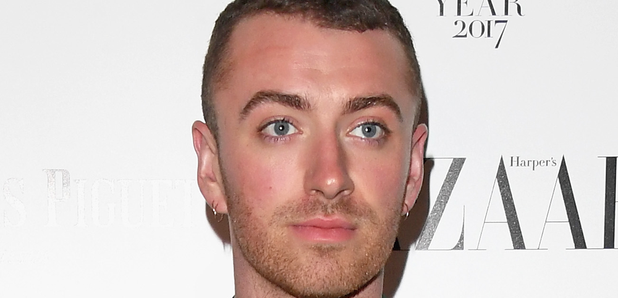 The 'Too Good At Goodbyes' singer is dating 13RW's Brandon Flynn!
Sam Smith's relationship with actor Brandon Flynn has only been public knowledge for just over a month, but already the world-famous star is talking about babies.
In a new interview, Sam has opened up about his 'life plan' and claimed that he's desperate to have children and would consider various options of doing so.
> Sam Smith & Brandon Flynn Have Been Outrageously Flirting On Instagram But You Probably Missed It
Speaking to The Sun, Sam revealed, "I want kids so bad. I just feel it's nature's way of reminding you that it's not about you. It makes you not selfish."
He went on to add, "I think I might do both. When I went to Iraq to the camps, it made me want to adopt."
He also spoke about his new relationship with the 13 Reasons Why actor and admitted that he's with someone 'who kind of gets it'.
When asked about those snaps of himself kissing Brandon in New York, Sam explained, "I didn't know we were being pictured and it's such a weird thing to get your head around. But I'm really happy for once."
"The pictures can rush things but all I know is I'm happy and I'm just trying to see how it goes. Right now what I'm experiencing is very early days, but it's nice to be with someone who kind of gets it."
"My job has got in the way of my relationships in the past because it's just hard to relate to, and people don't want to be a part of what I've got going on in my life."
Just when we thought Sam Smith couldn't go and make us even more emotional than his music already does!
> Download Our Awesome New App To Keep Up To Date With All The Latest Sam Smith News!
Whilst you're here, check out Sam's story about that weirdest thing that happened to him during his hiatus...