Move Over Sam Smith! This Best Man's Speech Is The Best 'Stay With Me' Cover
14 April 2015, 12:21
"THE BEST BEST MAN'S SPEECH EVER!" - by Daniel Buccheri
06:02
When your brother is a musician AND your best man, you know your wedding will become one to remember.
25-year-old Daniel Buccheri from Melbourne, Australia, has been making YouTube videos for quite a while now, but one of his videos has just gone totally viral.
Daniel was so honoured and privileged at being asked to be best man at his brother's wedding, that he decided to do something special.
Instead of just giving another generic speech, the Aussie singer decided to SING to his brother and sister-in-law on their big day.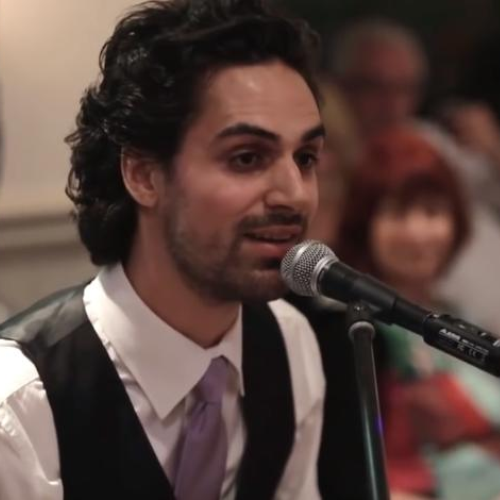 He wrote and sang 'My Best Man's Speech' to the tune of Sam Smith's 'Stay With Me', with lyrics taking inspiration from their time growing up together.
From the opening line "Guess it's true when they say you become a man, when you find the one and take her hand", we started to feel the tears welling up.
The 6-minute serenade also takes inspiration from The Police's 'Every Breath You Take', R Kelly's 'Ignition' and Train's 'Hey Soul Sister'.
We're getting the urge to go to a wedding now, just to see if anybody can top this incredible speech! (and maybe have a little cry, just like the groom does here)