Rihanna Teases Thailand Shoot For 'What Now' Music Video
18 September 2013, 12:30
The 'We Found Love' star posts shots from the set of her latest promo.
Rihanna was teasing fans from the set of her new music video last night as she wrapped filming for 'What Now'.
The 'We Found Love' star has been shooting the promo out in Thailand and was full of praise for the local crew on set as well.
'"The local crew here in Thailand are epic! They pulled this shit off like it was nothing! Thank you!! #teamnosleep #whatnow," she wrote.
The Bajan beauty also added: "S*** getting real az phuck out here in Thailand!! #whatnow #shoot #its9amthenextdayandweaintleftyet #thisshootisepicazphuckdoe#WERQ."
The promo will be the latest to be taken from her seventh studio album 'Unapologetic'.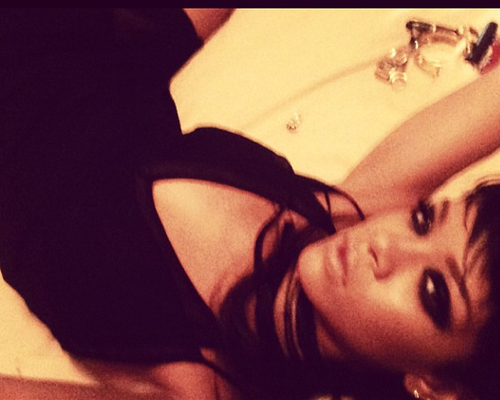 Rihanna is currently still on her 'Diamonds' world tour and is also believed to be busy working on her next album.
She also sparked rumours of a new collaboration with Kanye West after the pair held a secret meeting recently.