Rihanna Scores Sixth Million Selling Album With 'Unapologetic'
31 May 2013, 10:43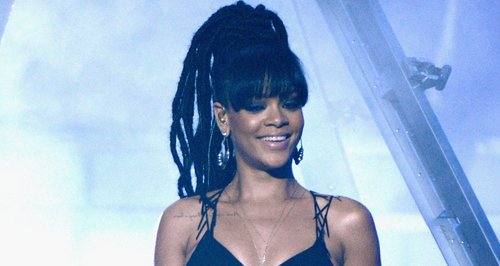 The 'You Da One' singer reaches a new milestone with her latest album release.
Rihanna has scored her sixth million selling album this week after latest record 'Unapologetic' hit the milestone.
The album was released back in November 2012 and produced the hits 'Diamonds', 'Stay' as well as new single 'Right Now'.
It was only her debut album 'Music Of The Sun' that has failed to hit the same numbers as her following releases.
Her best ever selling album in the US was 2007's 'Good Girl Gone Bad', which reached 2.8 million.
Her total album sales in the US currently stand at 9.8 million.
Meanwhile, Rihanna is currently on the road with her 'Diamonds' world tour and bumped into Real Madrid ace Cristiano Ronaldo backstage in Portugal this past week.