WAIT – Did Travis Scott Just Confirm What We've All Been Thinking About Him & Rihanna?!
3 December 2015, 10:52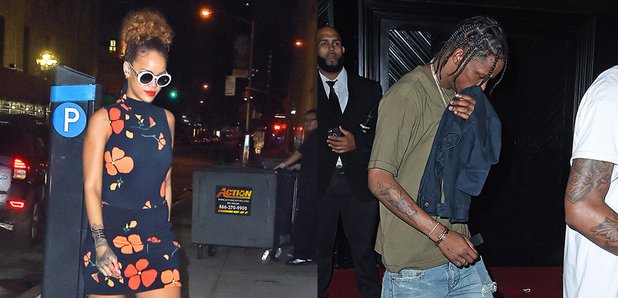 The rumours of a romance between Rihanna and Travis Scott have been circulating since September… but his recent comments seem to confirm their relationship!
So it looks like it's official… Rihanna sure seems to be dating rap star Travis Scott if his latest comments are anything to go by - and don't they make a gorgeous couple?!
Rumours of a relationship between RiRi and Travis started back in September, and in a new interview with Complex, Travis was reluctant to talk about the nature of their friendship - but he did call her "creative, inspiring" and his "muse" which sounds pretty intense for someone that's just a mate...
During the course of the time the Complex interviewer spent around Travis, he was apparently made to wait to interview him another day because Travis was "holed up with Rihanna" and none of the rapper's crew could get hold of him, and when he was confronted about the nature of his relationship with the superstar he dodged the question, telling the interviewer, "don't do me like that, man".
The Bajan beauty has been repeatedly linked to the 23 year-old rapper over the past few months, after going to several of his concerts and partying with him on numerous occasions.
And sources claimed it was official between the pair, especially after they were allegedly spotted sharing a kiss at a New York Fashion Week after-party in September!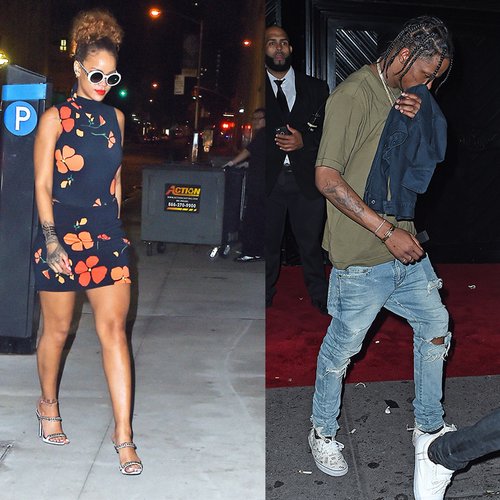 Picture: Splash
"Travis and Rihanna are dating, officially," a source told E! News. It's already very serious, he's very into her.
"Rihanna likes Travis a lot and hopes it develops into something more," they added. "All of her friends think he is gonna be the keeper.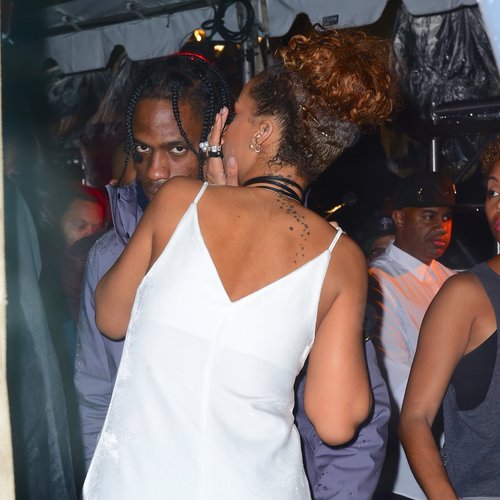 Picture: Splash
As well as enjoying several of Travis' NYC gigs recently, the pair also attended a Roc Nation party together and headed to a nightclub in the Big Apple together. Could this be the start of a new romance for RiRi?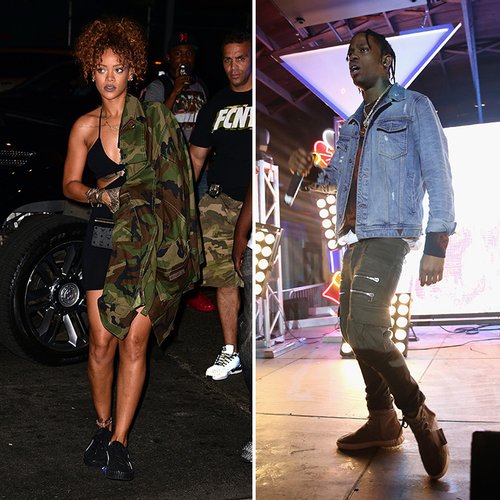 Picture: Getty
You may also like...
WATCH: Rihanna's Video For 'Bitch Better Have My Money'