Rihanna Suing High Street Fashion Brand Topshop For $5 Million?
18 May 2013, 08:27 | Updated: 18 May 2013, 16:23
The 'We Found Love' singer is apparently upset at the chain using her image without consent for one of their t-shirts.
Rihanna is reportedly suining high-street fashion label Topshop for $5 million after the chain used her face on one of their t-shirts without consent.
The 'Stay' singer currently has her own fashion line with rival brand River Island and her management are said to have contacted Topshop numerous times before filing a suit.
"Rihanna's management asked Topshop a number of times to stop selling her image and were told, 'We do what we want'," a source told the New York Post. "They buy the pictures from a photographer, but they do not pay the artist licensing fees. Unfortunately, UK law does not protect the artist."
The Bajan star is also apparently upset at the attitude of the chain – run by billionaire Sir Philip Green.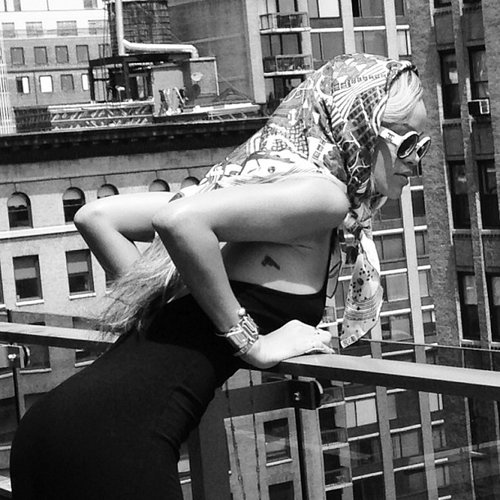 "What is most offensive for Rihanna is that they basically told her, 'Go to hell. We don't care; we are going to continue selling you'," added the source. "They offered her $5,000 and said they don't care."
Meanwhile, Rihanna has been seen out and about in New York lately shooting several new commercials and advertisements and sporting a new blonde hairstyle.