Rihanna Praised By This Is The End's Seth Rogen: "She Was Nice And Very Low Maintenance"
17 June 2013, 13:26 | Updated: 17 June 2013, 13:27
The Hollywood actor speaks about working with the Bajan star on set of the new movie.
Seth Rogen has been gushing about his This Is The End co-star Rihanna after she makes a cameo in the new film.
The Hollywood actor told MTV that he couldn't ask her to sing, but was thankful co-star Craig Robinson plucked up the courage.
"I didn't want to ask her to sing. Me and Evan [Goldberg] were like, 'should we ask her to sing?' First, we didn't even want to put her in the scene with Craig [Robinson] singing, like it's too much — Rihanna singing — and we didn't want to ask her to sing," he revealed.
He continued: "So Craig thankfully sang at her and she sang back."
It was the first time Seth had met the singer and he was full of praise for her demeanour on set.
"I'd never met her either. She was so nice. Very low key, low maintenance," he said.
Craig Robinson also spoke about his experience working with the Bajan star.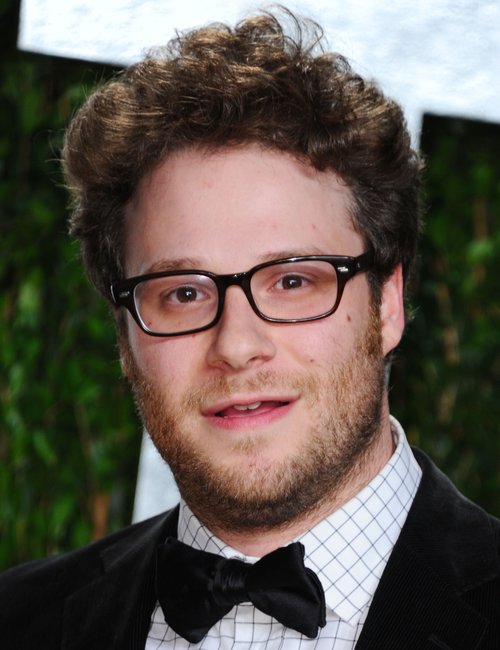 "She did a little move like, 'Come on Craig.' But she couldn't have been sweeter," he said. "I had never met her before but the first thing she did was hug me."
He added: "She just improvised and was fun. It was nice to be playing and singing with Rihanna."
The movie also features cameos from Emma Watson and stars the likes of James Franco, Jonah Hill and Michael Cera.
Meanwhile, Rihanna brought her 'Diamonds' world tour to London this past weekend as she performed two nights at Twickenham Stadium.
This Is The End will be out in UK cinemas from 28th June.