"It's Soulful And Aggressive": Rihanna Talks About R8, Privacy And Creative Freedom
22 April 2015, 10:07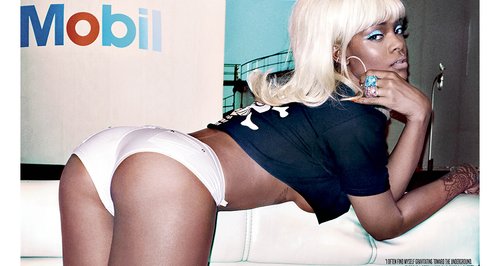 As RiRi slowly drip feeds us her amazing new album song by song, the Bajan superstar opens up about privacy and having total freedom on Instagram.
Just when you think Rihanna couldn't possibly get any hotter, she goes and drops her new V Magazine shoot on us – and she's just as outspoken as ever under her platinum blonde wig.
RiRi opened up about how privacy doesn't concern her anymore, "Do I even give a dick about that anymore?", as she says she controls her public persona via her social media channels.
Anyone that follows Rihanna on Instagram knows it's no-holds-barred, and she says, "I run away from anything that does not stimulate me. I often find myself gravitating toward the underground. There is a certain creative freedom there that you can't experience anywhere else."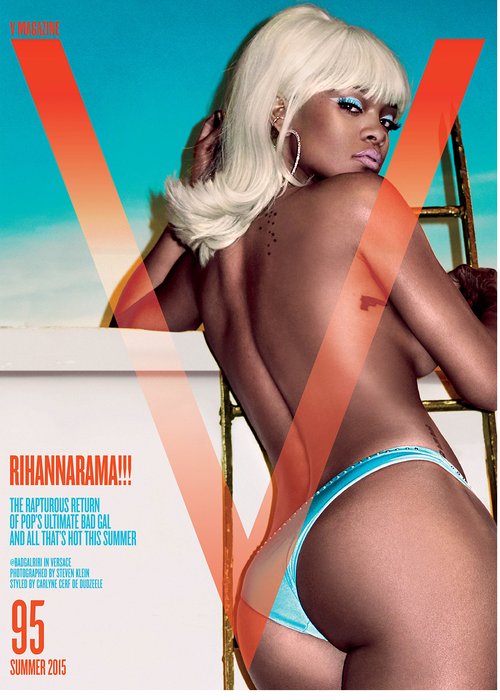 Rihanna also spoke about her single 'FourFiveSeconds' featuring Kanye West and Paul McCartney, "The thing that made me fall in love with it is the juxtaposition of the music and the lyrics."
"When you read the lyrics it's a completely different song than what you are hearing. The music is easygoing, but the lyrical content is very loud and in your face. In performing this, the key was to make sure the aggression wasn't lost."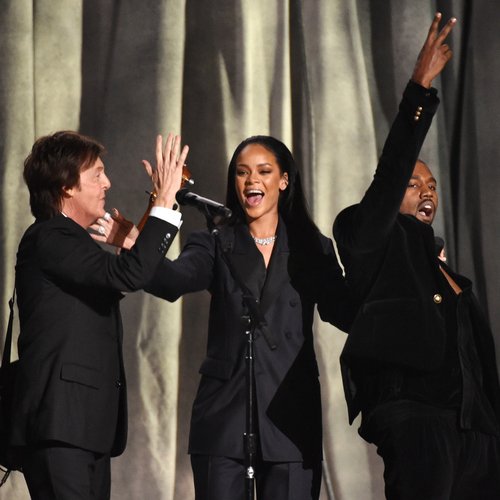 And while R8 has been a long time in the making, it's not because Rihanna has been taking an extended holiday. She revealed, "I didn't actually take time off. The past two years are the hardest I've ever worked."
"I've been working on two albums, an animated film, shooting for multiple magazines, designing for Puma and Stance [socks], a new line of fragrances, a summer tour, I launched my first annual Diamond Ball at the end of last year, and I've also been developing several projects to be revealed in the near future."
And Rihanna's definitely excited for her fans to hear the rest of R8, "Dude, I'm in love with my interludes. This one called 'James Joint' is on constant repeat. [The album is] soulful and aggressive, whether it's lyrically, musically, or just the tone of my voice."
Rihanna's amazing transformation into a blonde bombshell, photogaphed by Steven Klein and styled by Carlyne Cerf de Dudzeele, can be seen on the cover of V Magazine on sale from 7th May.