WATCH: Only Rihanna Could Go Out Clubbing And Come Home With A New Puppy!
30 June 2015, 16:22 | Updated: 2 July 2015, 16:02
As far as random night out stories go, this is definitely one of the weirder ones!
Who else has gone out clubbing and managed to come home with a new pet? Us neither, but apparently that's exactly what Rihanna did last weekend!
Yep, RiRi found the most RIDICULOUSLY cute puppy in the bathroom at 1OAK night club in Los Angeles on Saturday night and decided to take it home with her, as you do…
In the videos shared on Rihanna's Snapchat story, her friends filmed the 'Pour It Up' star and her new canine companion as they wondered, "Where the f**k did this b***h find a dog? She literally just went to the club, came back with a cage, wee wee pads, food and a f***ing dog!"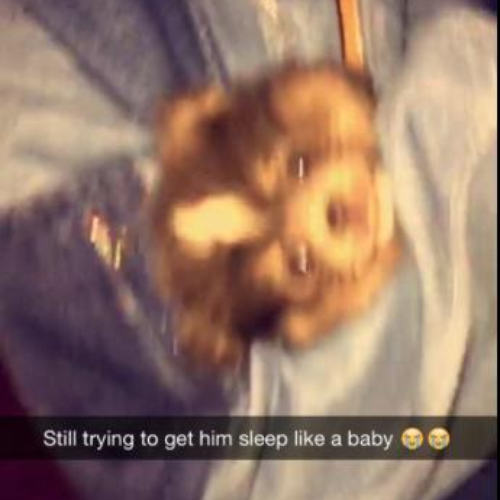 It looks like Rih had a sleepless night with her new baby as the follow up videos showed her awake in the early hours of the morning letting her puppy chew one of the zips on her trousers.
Quite where Rihanna found a 24 hour pet supply shop is beyond us but if you're going to get one anywhere in the world it WOULD be in LA, natch.