Random Celeb News Of The Day: Rihanna Is Appointed Creative Director Of Puma
17 December 2014, 14:13 | Updated: 17 December 2014, 15:53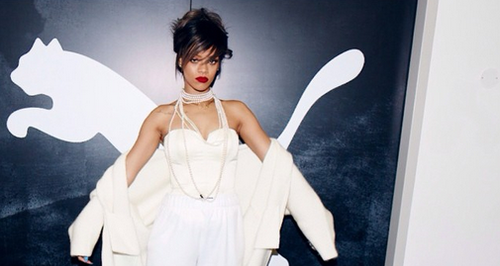 She's definitely one of the world's most copied women in terms of fashion, and now RiRi has taken up a new role with the sportswear brand.
It's pretty random as far as news goes, but as well as being a world famous pop star, Rihanna is now also the Creative Director of the sportswear brand Puma.
Rihanna shared the news with her followers on Instagram last night as she signed her new contract with the brand.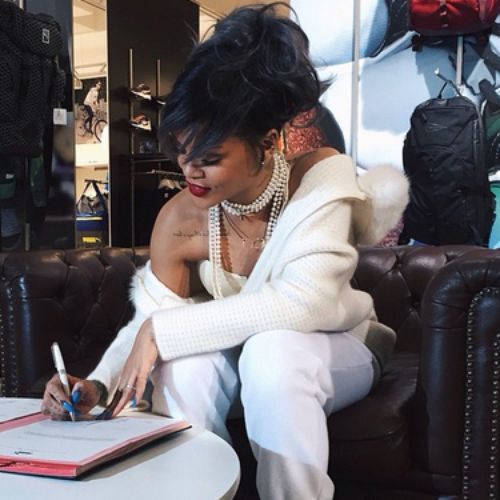 And it means one thing – it's going to be even easier for the #Navy to copy RiRi's amazing style.
Although the line will be sportswear, Rihanna showed how to dress up her line by rocking pearls and faux fur with her trainers – no wonder they picked her as the ambassador!
Rihanna tweeted a photo of herself captioned, "the face you make when you the the Creative Director of a sportswear company #PUMA".
Rihanna said of the partnership, "It's great to find a brand that celebrates strength and individuality. I couldn't think of a more perfect partner to collaborate with as a creative director."
The Global Brand and Marketing Director of Puma said Rihanna "demonstrates a body confidence and determination that is the exact representation of the PUMA Woman".
We can't wait to see what her influence will bring out!
You May Also Like: