Rihanna Opens Up On Huge "Pressure" While Thanking Fans For Their Support
2 May 2014, 11:26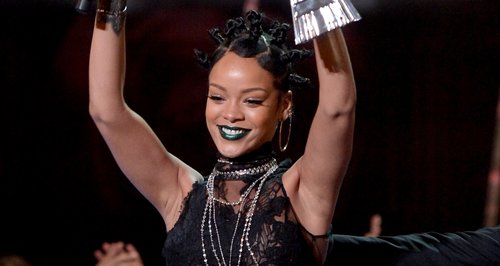 The Bajan star gave an emotional speech while picking up an award for Best Fan Army.
Rihanna made an emotional thank you to her fans this week after picking up an award in their honour.
The 'What Now' singer opened up about the huge pressure she faces through her work, and says her fans have truly "embraced" her for who she truly is.
"This award is for the fans as they said. It's not easy what we do, it's very difficult at times," Rihanna said, in her acceptance speech. "It's a lot of pressure to be a lot of things and I've never felt comfortable being anything but myself.
"And I want to thank my fans for embracing that and supporting that, I love you guys," she explained. "There are times when it gets really difficult but when we think about the fans and the support, that's what keeps us going.
"Rihanna Navy, thank you! Congratulations," Rihanna added.
The Bajan superstar also picked up an award for 'Pour It Up', which won Best Hip-Hop/R&B Song Of The Year.
You may also like: