Rihanna's STILL Got Football Fever... And Rumour Has It She Wants Her Own Club!
8 August 2014, 10:46 | Updated: 8 August 2014, 10:49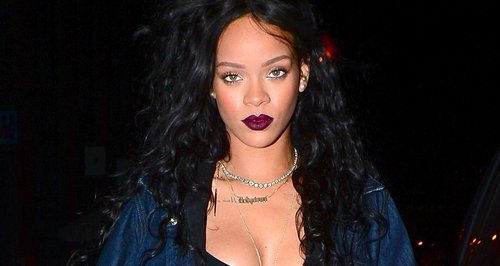 She loved the World Cup and now it seems RiRi wants even MORE action on the footie front.
Sounds like Rihanna's #FootballFever isn't going anywhere… rumour has it she's eyeing up a British football team!
Fresh reports suggest that RiRi, who was VERY vocal about loving the Brazil 2014 World Cup, is keen to get into the footie business one way or another.
"At first we thought Rihanna's desire to be involved with soccer on a business level would soon blow over," a source told the Daily Star this week. "We figured she was still on a high from the World Cup.
"But now it's becoming clear she really is serious," they explained. "She's talking about setting up a football academy in her native Barbados.
"Then her big dream is to be involved with a UK club. Britain is like a second home to her, although she's also hinted she may do something with an LA team."
We (and the rest of the world) were LOVING Rihanna's live-tweeting during Brazil 2014… and just IMAGINE if she took over a British club as well!
You may also like…