Heard The Latest On Rihanna And Drake? It Sure LOOKS Like They're Dating Again!
14 June 2016, 11:07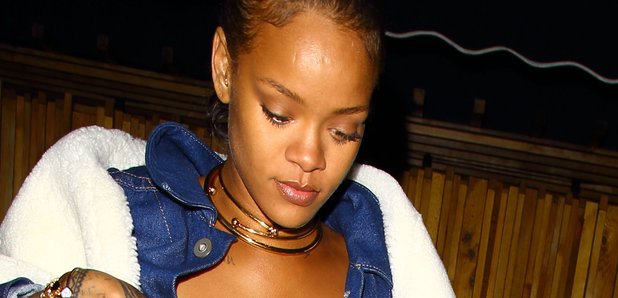 Check out the latest rumours on the ongoing saga of RiRi and Drizzy.
Rihanna and Drake have been on and off for years, in fact it seems like every twelve months there's another series of rumours that a reunion is on the cards.
And now the rumour mill has sparked up again after the pair were spotted on a late, LATE night out together in Los Angeles partying their time away together.
We REALLY hope this time there's some truth to it because let's face it - these two ALWAYS seem to come back together one way or another!
Rihanna was spotted having dinner at Nobu on Saturday night, after which she headed to The Nice Guy in Hollywood where she enjoyed her night out with Drake. After which he was seen trying to look VERY low-key covering his face in a car around 5am.
Rihanna meanwhile didn't seem to mind who saw her leaving the club, and was snapped adjusting her cute pink dress on her way out.
Recently Drake was linked to former Justin Bieber flame Hailey Baldwin, so the jury's still out on what's REALLY going on here.
Picture: Splash
You may also like...