"Last Night I Held You In My Arms" Rihanna Pays Tribute To Her Cousin Who Was Shot Dead Over Christmas
27 December 2017, 09:51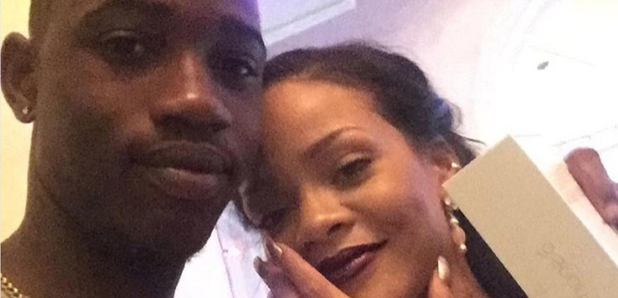 Ri's cousin was just 21 years old.
Rihanna has paid tribute to her 21-year-old cousin who was shot dead in Barbados just hours after they celebrated Christmas together.
Rihanna posted a series of photos of herself with her cousin, Tavon Kaiseen Alleyne, on Instagram accompanied by the caption, "RIP cousin... can't believe it was just last night that I held you in my arms! never thought that would be the last time I felt the warmth in your body!!! Love you always man! #endgunviolence".
Tavon was apparently walking through a track in the St Michael's area around 7pm on Tuesday night when he was approached by a man and shot several times and according to Nation News, the man has not yet been identified after fleeing the scene.
Fans have rallied around Rihanna as she mourns the loss of her cousin, offering her supportive comments at this tragic time.