Chris Martin's Got BIG Plans For Rihanna's New Album... Bring It On Guys!
11 August 2014, 10:15 | Updated: 11 August 2014, 10:16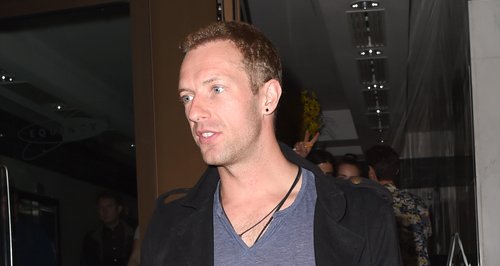 The 'Paradise' singer has asked RiRi if he can get back i in the studio with her to work on new music.
Sounds like we COULD have another 'Princess Of China' on our hands soon, if Chris Martin's comments are anything to go by!
The Coldplay frontman has revealed he's asked Rihanna if he can help her out in the recording studio on her new album, as she continues work on her eighth studio record.
The 'Paradise' star last worked with Bajan superstar Rihanna on the phenomenal 'Princess Of China' back in 2012, which still sounds just as amazing today, and now says another team-up is on the cards.
"I don't even think she asked!" Chris revealed on US start ion Fresh 102.7, when asked how it all came about. "I just said, 'Please can I try something?'.
"She has so many amazing people writing for her," Chris continued, when asked whether their new collaboration will make the cut on RiRi's new record. "It's like trying to win American Idol, getting a song on Rihanna's album."
Rihanna is currently loving life out on the road on the 'Monster' tour with Eminem… while the pair also performed 'Stan' live together at Lollapalooza last week.