Chris Brown Has Revealed Details Of The Night He Assaulted Rihanna And It's Horrifying
16 August 2017, 15:57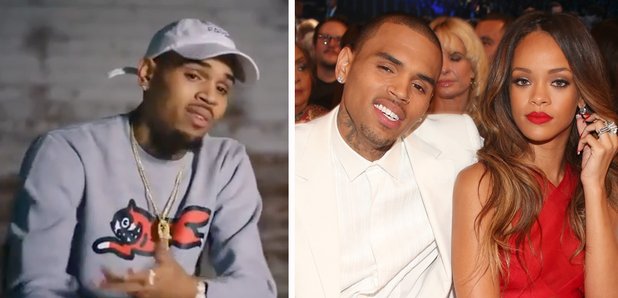 He's spoken out about the violence in their relationship.
Chris Brown has spoken out about the night he assaulted Rihanna in 2009 and revealed the horrible details of what really happened in the car on the way to a Grammys party.
Speaking in a clip from his new documentary, Chris Brown: Welcome To My Life, he revealed that there was domestic violence on both sides during their tumultuous relationship.
He explained that their relationship went downhill after he admitted he had previously hooked up with a girl that worked for him, "My trust was lost with her. She hated me. After that, I tried everything. She didn't care, she just didn't trust me after that.
"From there, it just went downhill because it would be fights, it would be verbal fights, physical fights as well. Mutual sides, it is the first time I get to say anything. I still love Rihanna, but I'm just going to be honest - we would fight each other, she would hit me, I would hit her, but it never was OK. It was always a point to where we talk about it like, 'What the f**k are we doing?'
"If I go on stage, I got a scratch on my face, and I've got to explain it, like 'Oh I fell', or if you got a scar or a bruise, you got to put make up on. S**t, I'm not ever trying to put my hands on any female."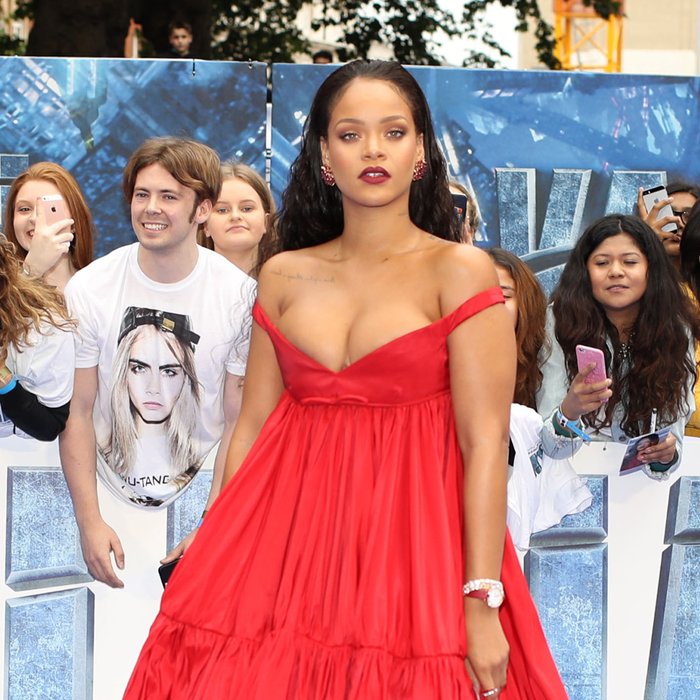 Chris admitted that he wasn't proud of what happened that fateful night, revealing, "I felt like a f**king monster. When I was 17,18 the Rihanna incident happened and that changed my life. That night at the Clive Davis party, I made sure the person I was involved with before, I said hey, you can't come around to these places.
"And the person comes in, comes right to the table and says, 'Hey what's up y'all.' And I already know it's an issue, so I say 'Hey cool' and I keep it moving. I look over at Rihanna and she's bawling, she's crying and I'm like 'Please, please babe, don't do this. I didn't know, I promise I didn't know.'
'She starts going off, she throws the phone, 'I hate you!', whatever, whatever, she starts hitting me, we're in a little Lamborghini, you know she's fighting me. Like I remember she tried to kick me, just like her beating s**t, but then I really hit her. With a closed fist, like I punched her, and it busted her lip, and when I saw it I was in shock, I was 'f**k, why did I hit her like that?'
"So from there she's just spitting blood in my face, it raised me even more. It's a real fight in the car, and we driving in the street. I'm like 'yo, we tripping, what the f**k, what are we doing?' She tried to grab for my phone, and I'm not giving her my phone, to throw it out the window.
"I pulled over in Hancock Park less than two miles from my house and I'm just trying to resolve the situation, I'm not trying to fight any further, I love her and I don't want to hurt my girlfriend. She takes the keys out of the car...and fakes it like she throws them out of the window. I get out the car and I'm looking for the keys and somebody yelled and she yells out her door, 'Help, he's trying to kill me.'"
Chris admitted that he finds it hard to forgive himself for losing control, admitting, "A lot of the time I look back a the picture and I'm like, 'that's not me, bro'. I hate it to this day, that's going to haunt me forever."
Domestic violence in any form is never OK, and it seems like Chris is going to have to live with the consequences of that evening.