Rihanna To Join Cheryl Cole And Simon Cowell On X Factor UK?
25 March 2014, 09:19 | Updated: 25 March 2014, 09:24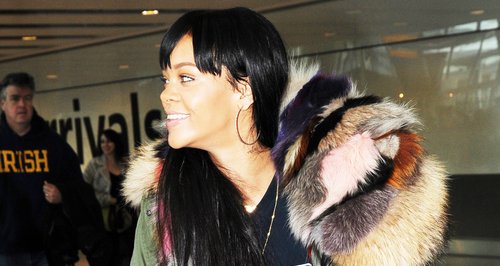 The 'What Now' star is linked to a role as the "shock value" judge on this year's show.
Rihanna is rumoured to be one of Simon Cowell's top choices for a potential judging spot on The X Factor UK panel this year.
The talent show boss and Cheryl Cole are currently searching for a fourth judge to join them, and heavily rumoured panelist Louis Walsh, when the show returns this summer.
Fresh rumours suggest Simon is keep to bring in 'What Now' singer Rihanna to give the show a bit of shock value.
"Simon and Cheryl have two months to find someone to sit in that chair and they want to get the right person," a source told the Daily Star this week. "Rihanna would be a shock selection because she is not an obvious choice for a family show, but that's what he wants.
"This year is an important one for The X Factor," they added. "Simon can't be complacent and has to come back with a real A Team."
Rihanna arrived back in London this week amid rumours she is set to join Drake when he plays the UK capital on tour.