Fans Think Rihanna's Befriended A Homeless Woman & If It's True, She's Our Favourite Person Ever
24 November 2016, 16:16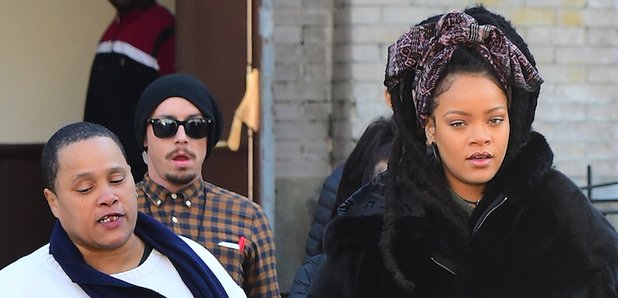 It genuinely wouldn't surprise us...
She's a global megastar but yet it seems that Rihanna still manages to find time to be a damn right nice person.
Because, rumours amongst The Navy are that she has befriended a homeless lady whilst in New York for filming of Ocean's Eight.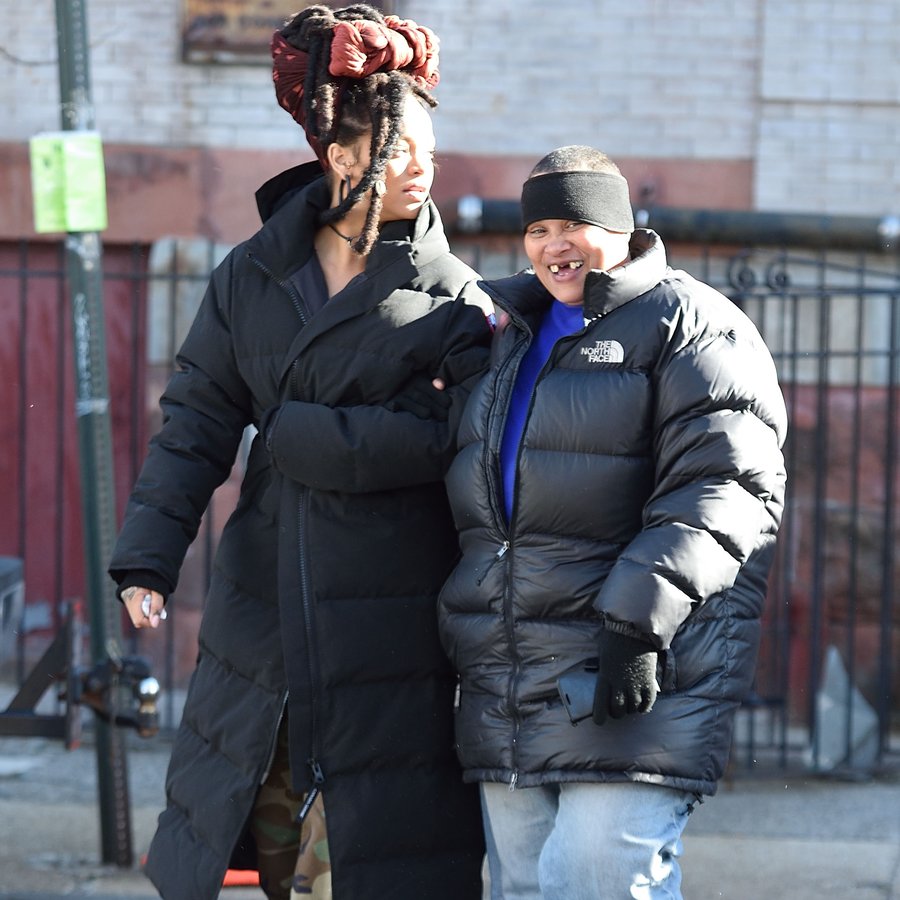 Pic: Splash


Photos have emerged of the singer on multiple different days with her arm around the unidentified woman and fans seem to think that they have been best friends ever since.
It is also thought that the mega babe Rihanna gifted the lady with a pair of trainers from her Puma range.
Rihanna befriended a homeless woman on the set of 'Ocean's 8' in NYC, gave her a pair of creepers and has been her best friend ever since! pic.twitter.com/3Uvj1loXGV

— Rihanna Reactions (@RiRiHumor) November 24, 2016
Rihanna's rich and she became friends wil someone homeless, ure rich with only a couple hundred dollars and u act like u didnt even see them

— (@sofeaanr) November 24, 2016
hopefully rihanna will buy her homeless friend a front row.

— Dottie and Halle (@Peace2Kiara) November 24, 2016
@rihanna i'm homeless in MN https://t.co/e3nEi4nFyW

— Latifa (@_latifasaed) November 24, 2016
Rihanna is a diamond I love how she helped the homeless woman

— Aspiring Actress (@hxungergxames) November 23, 2016
wow rihanna is like no other. she really befriended that homeless woman and gave her some creepers pic.twitter.com/uAymI17zpd

— тionna (@whitnayhouston) November 23, 2016
Not sure if this woman is really homeless but this is one of the reason why I love Rihanna. She cares about people. #LRT

— Amandine BARRE (@MandiineB) November 23, 2016
There's been no confirmation of any kind as to who the lady actually is, but if it's true, then Rihanna is a seriously kind babe.
You May Also Like...