Rihanna Gets Real On Instagram With Stretch Marks And People Are Loving It
3 May 2018, 14:32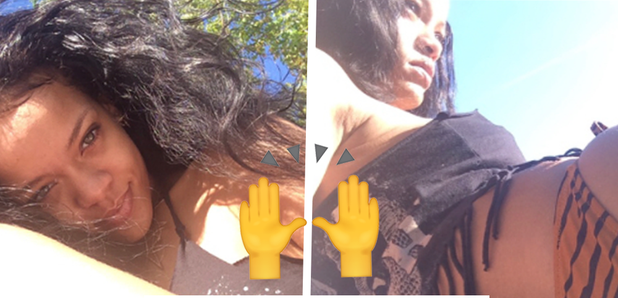 Our favourite Bad Gal took to the 'gram with some sunny snaps and people are praising her for being open about stretch marks and leg hair!
Everybody stop what you're doing - Rihanna has stretch marks and spiky little leg hairs just like us, so cancel that wax appointment ASAP and put down the razor, we are all going to be ok after all. Sighs with relief.
> Rihanna May Be Sued After Being Accused Of Ripping Off Her 'F.U' Fenty Puma Design

Yup, you heard it right. Even the Bad Gal herself can't wait for summer (although we're confused 'cos it sure looks like she's somewhere hot in these pics) and posted these Insta snaps looking fire, as if anything less were possible. One user got ridiculously excited seeing what appeared to be stretch marks on the superstars thigh, but alas it was only the sun's rays.

Fear not though, Rih fully admitted she gets the tiger stripes along with every other female to grace this planet, and we could hear a collective woo reverberate around the world as everyone slipped on their short shorts.
If rihanna has stretch marks, I have stretch marks

— 〰️ (@livyrozay) May 2, 2018
If Rihanna can own her stretch marks.... where are my shorts, time to hit the streets

— Dr Oyindamola F (@stacey9872) May 2, 2018
That moment when @rihanna tells a fan on Instagram that she also has stretch marks awwww

— kangwa (@Ms_Kanzi) May 2, 2018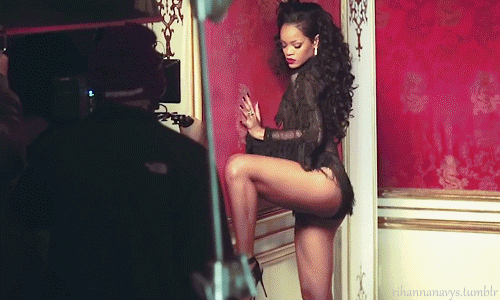 Picture: GIPHY
> Download Our Brand New App For All The Latest RihRih News
Watch Xtina show James Cordon how it's done on Carpool Karaoke...