Pink Reveals N*Sync Star Joey Fatone Was "In Love" With Her
1 May 2013, 14:41
The 'So What' singer reveals how the 'Bye Bye Bye' singer even asked her dad for permission to go on a date.
Pink has confessed that former N*Sync star Joey Fatone was "in love" with her.
The 'Blow Me (One Last Kiss)' singer told the latest issue of Glamour magazine that the boyband star even asked her dad for permission to take her out on a date.
"Joey Fatone was in love with me," she told the publication. "He took me to Friendly's on a date, and he bought me an ice cream.
"Such a sweetheart. He asked my dad's permission."
N*Sync were one of the biggest boybands of all time – splitting in 2002 as Justin Timberlake went solo.
Check out a picture of Joey [second from right] with N*Sync below: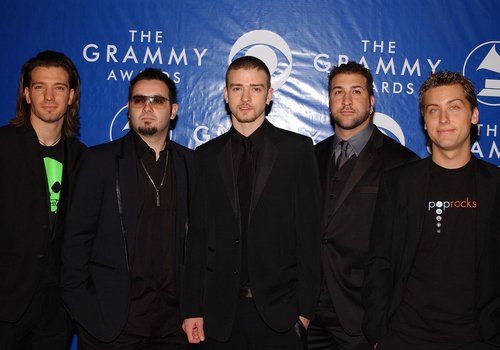 Justin has continued to downplay talk of a reunion with his former boyband over the years – with rumours that the group were also banned from attending his wedding to Jessica Biel.
Meanwhile, Pink is currently married to Carey Hart – who appears in her latest music video for 'Just Give Me A Reason'.