Pink Shows Off New Long Hairstyle As She Carries Daughter Willow In Los Angeles
11 June 2013, 14:01
The 'Try' singer was seen spending time with her family as she debuted her latest look.
Pink has been pictured out sporting a new longer hairstyle this past weekend.

The 'Blow Me (One Last Kiss)' singer was out with daughter Willow Sage in Los Angeles – where she debuted the new look.
She has one side of her head completely shaved with pink streaks running through the do.
She had her daughter in her arms and was also sporting a multi-coloured cardigan and jeans for her family day out.
Check out the picture of Pink out with daughter Willow showing off her new hairstyle below: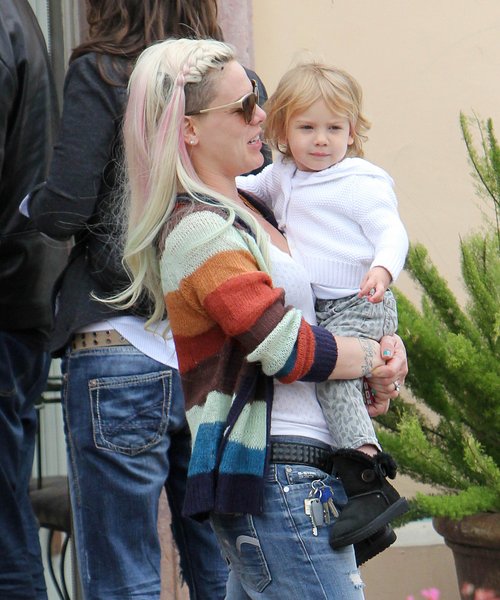 Meanwhile, the US star recently debuted the official cover artwork image for her latest single 'True Love'.
The track is taken form her new album 'The Truth About Love' and features British singer Lily Allen.