Pink Reveals Plans For More Children: "I Want Five Kids"
19 September 2013, 09:13
The 'So What' singer speaks about extending her family with husband Carey Hart.
Pink has been speaking about her plans to have more children and confessed she wants to have five kids.
The 'Blow Me (One Last Kiss)' singer already has daughter Willow with husband Carey Hart and told E! Online that a few brothers or sisters for her child would be great.
"I would like to have five," she declared.
Willow has escorted her mother on her recent 'The Truth About Love' tour and Pink said she loves having her little one by her side.
"I'm on tour now, and she's with me and I'm good," the superstar gushed. "I like it."
Check out a picture of Pink with her family below: (Picture: Flynet)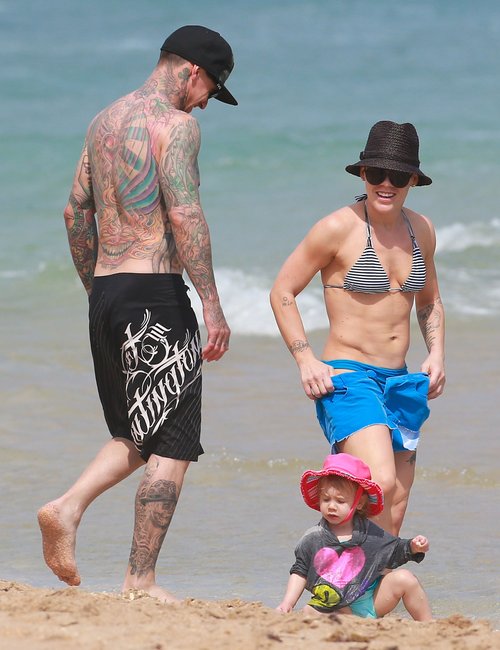 Meanwhile, the singer had some strong words for Miley Cyrus this week as she attacked her performance at the MTV VMAs 2013.
Pink admitted she is a fan of Miley and thinks she is "cheating herself" and can do much better.