Pink Says Being A Parent Is "The Raddest Thing Ever" As She Poses For New Glamour Shoot
2 May 2013, 12:05 | Updated: 2 May 2013, 12:07
The 'So What' singer speaks about parenthood and her "worst day ever" in the latest edition of the magazine.
Pink has said that she finds being a parent difficult at times but considers it "the raddest thing ever".
The 'Blow Me (One Last Kiss)' singer told the latest edition of Glamour magazine that she is constantly left worried about daughter Willow after she fell at an event in Las Vegas and needed stitches.
She called the incident "the worst day ever" and said: "Every time she bounces on the bed, I see stitches."
The singer added: "Being a parent is a Jedi mind f***. It's also the raddest thing ever."
Pink also took a moment to speak about her marriage to extreme sports star Carey Hart.
Check out a picture of Pink during her Glamour magazine shoot below: (Picture: Ellen von Unwerth)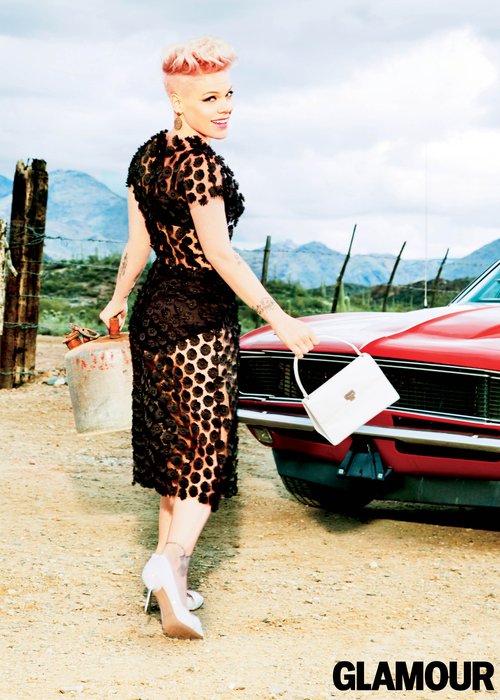 The star admitted that she finds being married much more difficult then going from relationship to relationship.
"Long-term relationships are an everyday choice.," she said. "It's harder to be in a marriage than it is to bounce from one relationship to the next. We're good because we communicate and we've grown up together, not because we don't fight.
Check out Pink on the cover of Glamour magazine below: (Picture:Ellen von Unwerth)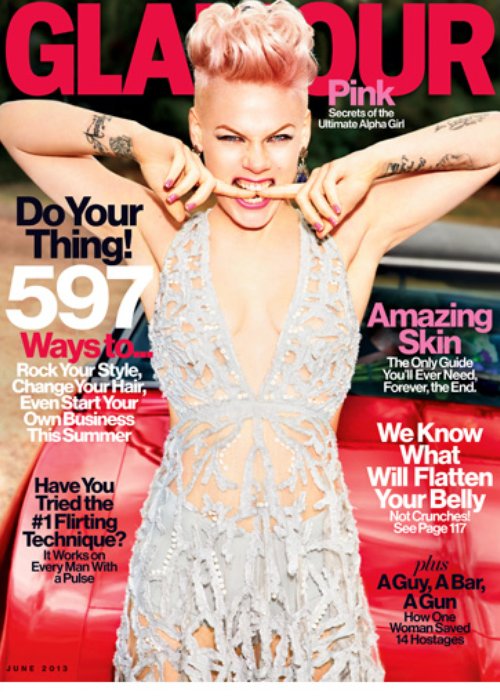 Pink also told the publication about how former N*Sync star Joey Fatone was in love with her and even asked her dad for permission to go on a date.