Pink Cuddles Up To Husband Carey Hart During Romantic Beach Stroll In Australia
26 July 2013, 14:11
The 'So What' singer cuddles up to the motocross star as they relax on a day off from her current tour.
Pink was pictured enjoying a romantic stroll down the Gold Coast beach in Australia this week as she was joined by husband Carey Hart.
The 'True Love' singer was sporting a pair of wayfarer sunglasses and a black and white striped maxi dress as she cuddled up to her man.
The US star is currently on the Australian leg of her 'The Truth About Love' tour.
The couple stopped along the beach to share an embrace as they walked barefoot along the sands.
Check out the picture of Pink with Carey Hart on the beach below: (Picture: Eroteme)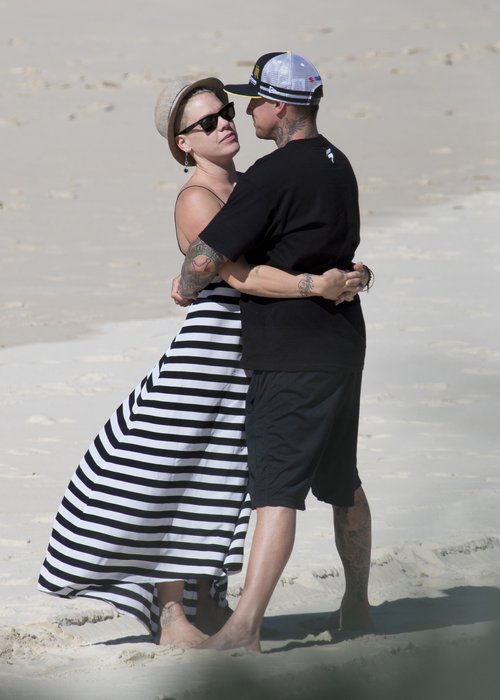 Meanwhile, Pink recently responded to the alleged Kanye West rant that was published online.
The rapper was heard attacking Taylor Swift and the 'Blow Me (One Last Kiss)' singer at the MTV VMAs.