Pink Hits Out At Fans Questioning Her Illness Over Cancelled Birmingham Tour Show
7 May 2013, 11:58 | Updated: 7 May 2013, 12:00
The 'Try' singer says she had "no choice and control" in the final decision and talks about her ear and chest infections.
Pink has responded to her fans who criticised the cancellation of her Birmingham UK tour show and questioned her illness.
The 'Blow Me (One Last Kiss)' singer was forced to postpone the gig due to illness and later cancelled the date completely.
The US star posted an open letter on her official website to say she had "absolutely no choice in the matter" and doctors told her she "could not" go on stage even if she wanted to, after falling ill with a chest and ear infection.
The 'Just Give Me A Reason' singer also spoke about being heartbroken after driving past the venue and seeing people queuing up outside.

"I sincerely apologize, AGAIN, for any inconvenience this may have caused you. Sincerely. I actually rode by the venue, and saw some of you in line, and there was not a f****** thing I could do about any of it, except cry," she said. "My heart was absolutely broken."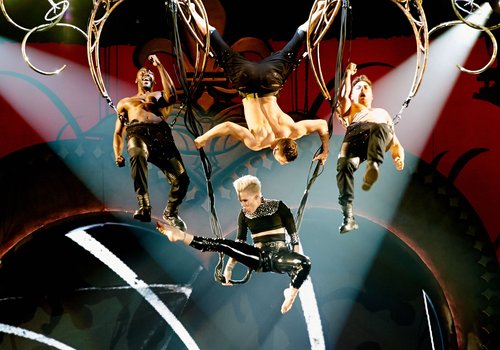 Pink also looked back at her lack of cancelled dates in the past and said she never takes for granted the trouble people go through and the money they spend on watching her tour shows.

"I am a human being, therefore I am able to catch illness. It is beyond my control - and I can't apologize for that," she added. "And you know what I've been performing with through the last week? ROTA virus. Look it up. I challenge any one of you to do what I do while sick with that. You couldn't do it."
Speaking directly about the hate mail she was receiving, she continued: "The fact that I don't get the benefit of the doubt from you saddens me. There is no way I can make up this date. There isn't a way."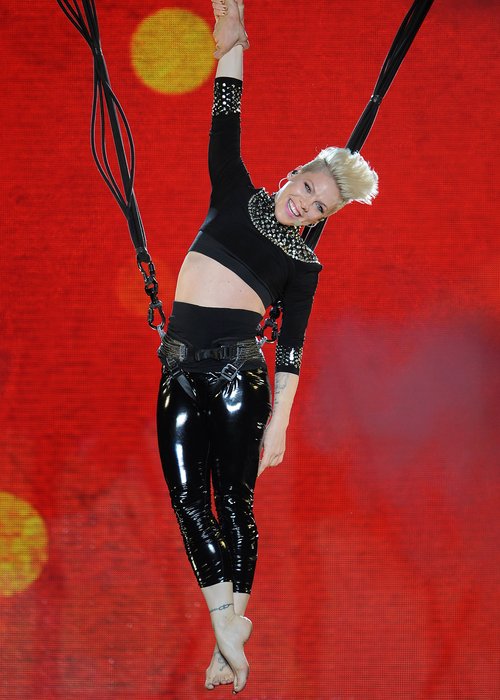 "And for any of you that believe in me, please know we did everything we could to try to make it happen. Everything. It's a logistical nightmare that is again, out of my control."
She concluded: "For the loyal and understanding fans- I am so so sorry if I've hurt you in any way. For the rest of you - kindly kiss my entire almost back to healthy a**."
Pink is also currently on the cover of the latest edition of Glamour magazine and spoke about N*sync star Joey Fatone having a crush on her back in the day, as well as how she deals with motherhood.