So Naughty Boy & Mic Righteous Are Fighting About Zayn Malik's 'No Type' Cover Then!
17 June 2015, 09:15 | Updated: 29 June 2015, 09:31
Zayn Malik - No Type Cover (Without RAP)
02:38
Zayn singing the Rae Sremmurd hit has appeared online – and his stripped back version is just gorgeous - but there's a bit of controversy about how it came about…
We've been waiting what feels like a VERY long time to hear Zayn Malik's solo material, and a new cover of Rae Sremmurd's 'No Type' has appeared featuring Zayn's vocal.
However, since the track leaked online, there's been a fair bit of controversy about where the track actually came from. The recording was posted by UK rapper Mic Righteous, but Naughty boy has now claimed that the rapper got hold of a stolen hard drive with Zayn's cut on it and made his own bootleg version.
that had nothing to do with me or Zayn, something was stolen from the hard drive that had nothing to do with the rapper involved

— Naughty Boy (@NaughtyBoyMusic) June 15, 2015
However, Mic claims that he recorded the song with Naughty Boy and Zayn all in the studio together - and claims that Zayn's label have stopped him from releasing solo material for the next two years, possibly due to his original contract with One Direction.
The original recording was posted by Mic Righteous, complete with a seriously NSFW sweary rap verse or two, but One Direction fans soon cut a remix featuring just Zayn's vocals.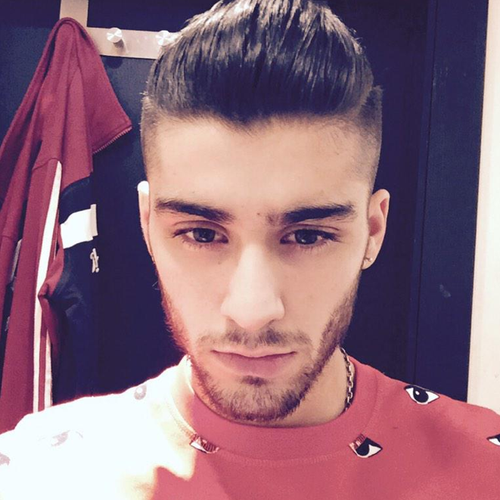 Mr Malik's stripped back version shows off that voice we all know and love so well from his 1D days with a grown up edge – how stunning does he sound?
Zayn's people confirmed that it was indeed him singing on the track to Billboard, and it's not the first time fans have heard the track – it appeared in the background of a Vine a few months ago:
Come on Zayn, we NEED to hear some of your own solo material now – we can't wait any longer!