"Certain Phone Numbers Have Changed" Zayn Malik Gets Honest About Life After 1D
7 January 2016, 15:24 | Updated: 7 January 2016, 17:24
Zayn reveals all about his new life as well as saying he prefers a woman he can have an intellectual conversation with in his most honest interview to date.
Zayn Malik has been laying pretty low since leaving One Direction last year, but the notoriously private star has given a rare interview – and what's probably his most candid interview to date – all about where he stands with the boys and what he's doing with himself after the band.
They toured the world together for five years, but Zayn admitted he isn't in touch with all of the band any more, telling Billboard, "There are no sides to pick. We're not going head-to-head. The truth of it is, you can think one thing about a situation and the total opposite can happen.
"I had every intention of remaining friends with everybody, but I guess certain phone numbers have changed and I haven't received calls from a lot of people. I've reached out to a few of them and not got a reply. Certain people have pride issues, but it's stuff you overcome in time."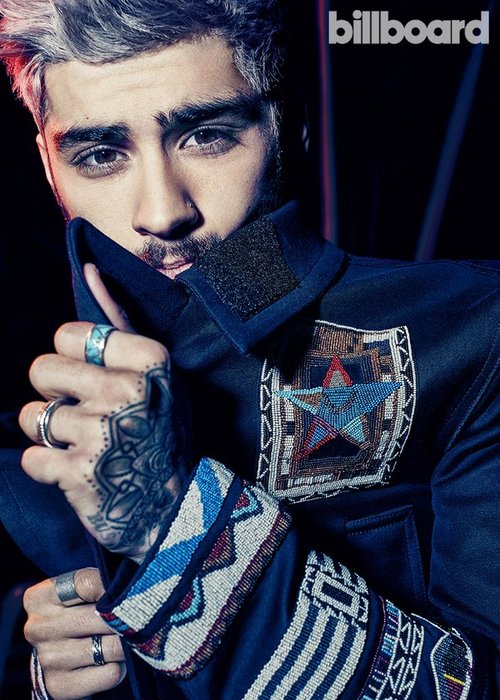 While he still sounds hopeful to have friendships with all of his former band mates, he admitted that he hasn't heard the whole of their new album 'Made In The A.M,', explaining, "Nah, I'll be honest. I thought the first single was quite cool. I heard the second single and, yeah, I didn't buy the album."
Being part of the world's biggest boy band is a lot of pressure on anyone, and Zayn revealed, "It was like a f***ing machine going constantly. We weren't allowed to say certain things, or word [lyrics] the way we would want to. I'd sit and wonder, 'If the fans knew how it worked, what would they think?'
"My argument was: People are more intelligent than that. They want to hear what's real, so why don't we write some stuff that we're actually going through?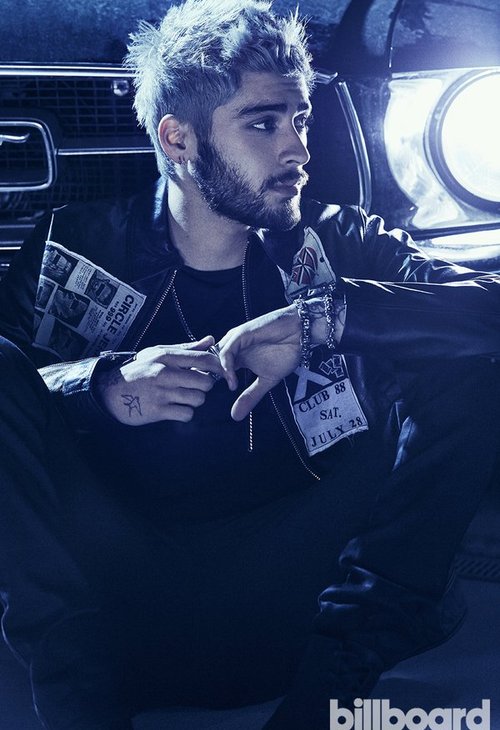 "I genuinely enjoyed [the band] and did whatever I could to be myself within that, but it's just not where I sit as a musician. The other boys' taste was generally indie rock. It's good music, but I don't f-**k with it. That was never cool where I was from."
When he finally made the decision to quit the band, Zayn needed his home comforts to get him through the transition into 'real' life. "I went home. I seen my mum, who cooked me some great food.
"I ate for three weeks because I'd lost so much weight in the band. I seen my sisters and put my dad's sheepskin on - I walked around and everyone thought I was him. Nobody bothered me. It was good for my soul to be back in Bradford."
Shortly after he left the band he also split his engagement to Little Mix's Perrie Edwards, and is now dating Gigi Hadid. Zayn revealed what he looks for in a woman these days, "I need a challenge.
"Also, I like girls that are a bit chunky in certain areas - the nice areas. I like a fuller woman. I enjoy an intellectual conversation as well, where someone can construct a sentence beyond what hair and makeup they're wearing, and talk about something political or about the world. I like an opinion."
And the question on everyone's lips is when will we get to finally hear Zayn's solo musical efforts? We now know a few of his confirmed song titles including 'She', 'BeFour', 'It's You' and 'Wrong' and he admitted, "My fans are giving me shit every day," he says. "Like, 'Where the f**k is your music? You've been at it for months. Give us something.'
"I'll come down here [to my studio] and record maybe seven songs a night.That's because I'm enjoying what I'm doing. I'm not censoring myself anymore, so I'm not tired. I love it."
Well, we can't wait to hear what you've cooked up for us, Zayn – and given that his first solo album is pegged for a Spring release, hopefully we won't have too long to wait!