"We're Going To Make A Soulful Record": Labrinth On Zayn Malik Collab
21 October 2014, 10:50 | Updated: 22 October 2014, 16:32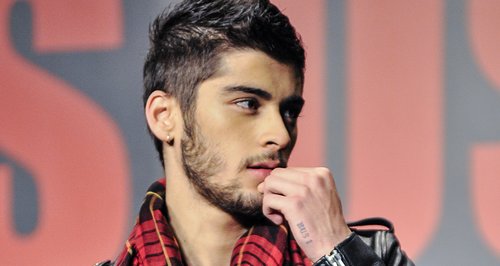 Labrinth has big plans for getting in the studio with One Direction's Zayn Malik – we can't wait!
While the One Direction boys are a formidable force together, all of the boys have dabbled in their own projects outside of the band too – and the latest one looks to be Zayn Malik!
He's previously been in the studio with Naughty Boy, but the latest artist clamouring to work with Zayn is Labrinth.
Labrinth told the The Mirror, "I'm going to do something with Zayn. We're going to make a soulful record 100%. He's got a soulful voice. We're good, we're cool."
But with One Direction's crazy touring schedule, will they get a chance to pencil in some studio time together?
Labrinth revealed, "I've been away for two years working on my album. It's kind of crazy to come back to all of this hype and excitement. And all these screaming girls."
Better get used to that if you're going to be joined on stage by Mr Malik!
You May Also Like…