You Heard Right… Zayn WOULDN'T Rule Out A 1D Return… When The Time Is Right!
25 January 2016, 12:32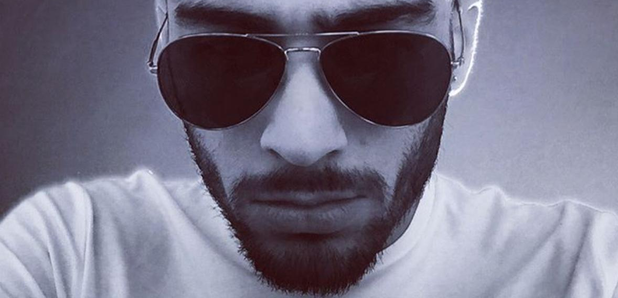 PLUS… he wants to go BACK to university to get his degree!
He's just announced the first details about his debut solo single 'Pillowtalk' but Zayn Malik is already looking to the future - saying he's considering finally getting his degree and answering that question EVERYONE'S always asking… will he ever return to 1D?
In his latest interview Zayn finally admits he WOULD consider rejoining the boys if a reunion was ever planned for years down the line, but only if it was the right time for all five boys to be back together.
"Who knows? I don't know. If the time was right and that was the thing to do, then I would make the decision when it came around," Zayn revealed to the Sunday Times magazine. "I have no beef."
PLUS… while feeling wistful about the future Zayn's admitted his desire to head back to university and try and get his degree, after having to put his education plans on hold when he joined One Direction back in the day.
"When my kids ask me, in the future, and I try to tell them to go to school they can't turn around to me and say to me, 'F**k off dad, you were in a band!'," Zayn explained. "I can turn around and say, 'Excuse me, I went back to school and have got my degree'."
Zayn Malik announced the first details about his debut single 'Pillowtalk' at the weekend - set to arrive on 29th January.
You may also like...