"This S**t Is Unreal" Niall Horan Calls Out Fan Who Took Photos Of Him Asleep On A Plane
2 August 2016, 09:42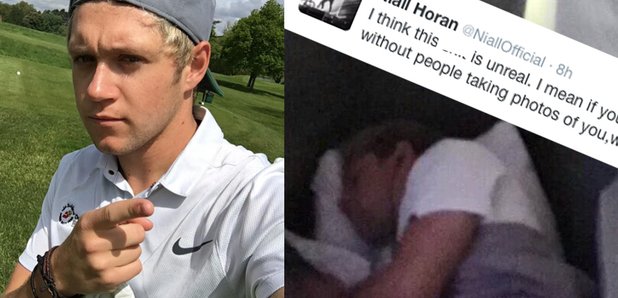 The One Direction star wasn't impressed with the fan's sneaky photo attempts.
It's not an easy life being a world famous pop star, but it's not too much to expect a bit of privacy when you're trying to catch 40 winks… and Niall Horan just called out a fan who took photos of him sleeping on a flight recently.
The fan in question was understandably excited to see her idol on the same flight, and posted a sneaky photo they had taken of him asleep in his seat alongside the caption, "And to sum up the PERFECT European adventure, I sat directly next to Niall from One Direction for 9 hours on my flight home from London last night.
"He was sick and asked for no selfies, but here is a pic I snapped when he was sleeping lol he was so friendly! Talked about Ireland, LSE, lolla and more. Not a British Duke… but an Irish Popstar will do, thanks for treating me so well Europe!"
I think this shit is unreal. I mean if you can't sleep on a plane without people taking photos of you,what can u do pic.twitter.com/3UvgLpHOcE

— Niall Horan (@NiallOfficial) August 2, 2016
Niall was flying from London to Chicago to see Ellie Goulding perform at the Lollapalooza music festival when he ended up seated next to the sneaky superfan.
We can totally see where Niall's coming from on this one – despite being poorly, he still managed to be friendly to the fan and have a nice conversation, even if he wasn't in the mood for a photo at the time.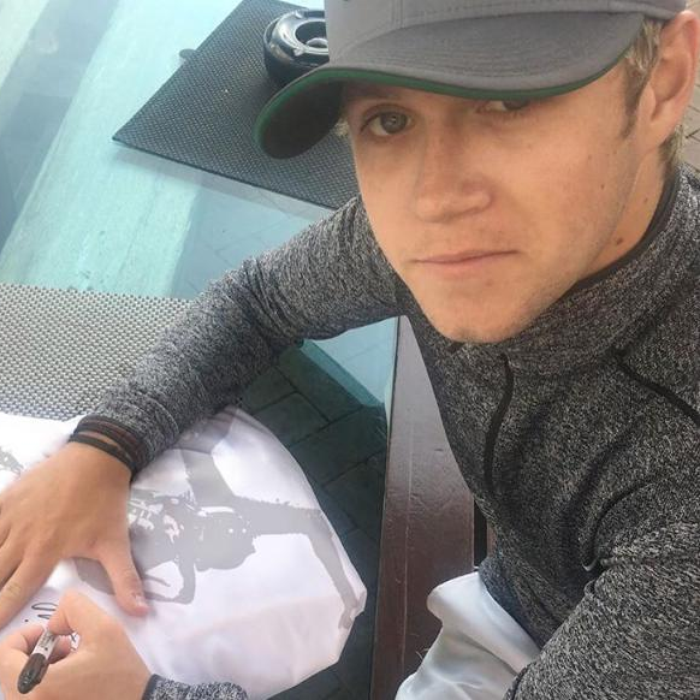 We get annoyed if one of our mates catches us snoozing and posts it on their Snapchat story, let alone when you're one of the world's biggest pop stars and the whole world gets to see it too.