Is Niall Horan Officially Off The Market? The Singer Is Rumored To Be In A Relationship
20 April 2015, 10:04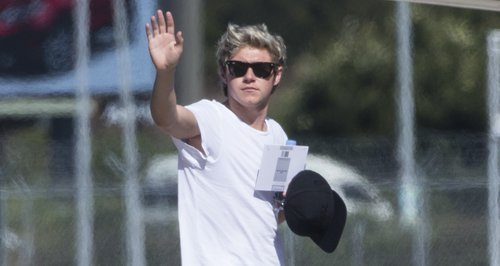 He was spotted snogging an Australian One Direction fan a few weeks back and rumours now suggest Niall is 'official' with the girl in question.
Normally when there are girlfriend rumours around One Direction, Harry Styles is the culprit – but is Niall Horan the latest One Direction star to get coupled up?
The singer may have used his Irish charm (probably) and is rumoured to be 'official' with the Australian student and 1D fan, Melissa Anne Whitelaw, who he was reportedly spotted snogging while on a night out with Hazza.
The Belfast Telegraph reports that Niall and Melissa are officially dating and that she is "a real hit with his friends" after the pair attended a party together over the weekend and that "it's claimed the couple have been dating since February and things are getting heated between them, as Niall has allegedly even taken her to meet all his friends and family in Ireland."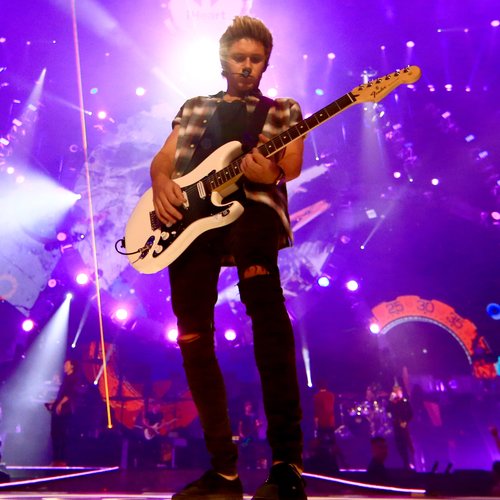 Niall also reportedly tried to keep the fact that he took Melissa as his plus one to the Great Gatsby Ball in London a few days earlier quiet, and the Mirror reports that "Melissa met the rest of the band on tour, when she first grew close to Niall, but after flying over to spend time with him they now see her as his girlfriend."
"She also went along to Mahiki with him, where they seemed to be really serious about one another by the way he was introducing her to people."
The rumours of Niall and Melissa dating first began in February when onlookers claimed that Niall had shared a smooch with Melissa after he and Harry had visited a casino in Melbourne, causing the #Directioners fandom to go into total meltdown on Twitter.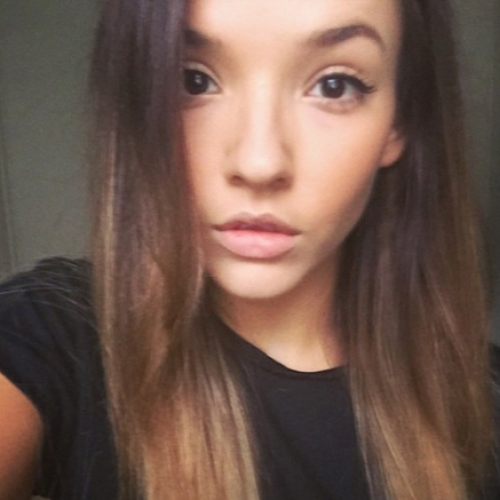 However, a source close to 1D denied the rumours to The Sun saying, "Niall and Melly have known each other for ages. They didn't kiss on Sunday. He was just leaning in to talk to her because of the noise in the bar."
Whether or not they shared a kiss, the '1D superfan' and journalism student who is the same age as Niall, has certainly been spending a lot of time with him of late.
Photos also emerged of a girl that looks to be Melissa coming out of a plane in Sydney right behind Niall earlier in February, fuelling the rumours.
The Daily Mail reports one fan saying on Twitter, "OMG Niall Horan and Melissa. They were seen in a casino, they kissed. And he held her by the waist and playing with her hair."
UNSEEN* #onedirection #ARIAs #sydney #niallhoran #NiallandMelissa #CongratsNiallAndMelissa #thestar @samanthafelice pic.twitter.com/3KoZVxYRFH

— Sarah Ignat (@sarahignat) February 18, 2015
Grainy videos then emerged of a girl that looked to be Melissa holding hands with Niall while leaving The Star casino in Sydney after the Australian Record Industry Association (ARIA) awards.
In one of the snaps, Melissa can be seen with her hand on Niall's back and the other sees him wrapping their arms around her as they walk.
More unseen" @samanthafelice #niallhoran #NiallandMelissa #CongratsNiallAndMelissa #arias #2014 pic.twitter.com/Jdq1CwLRsC

— Sarah Ignat (@sarahignat) February 18, 2015
Pictures from Melissa's Instagram account show her wearing the dress seen in the video, and Niall was also spotted grabbing some lunch with a brunette in Melbourne over the weekend.
We'll just have to keep an eye on whether this romance develops, but it DOES give 1D fans hope that you CAN go from being a superfan to an official girlfriend!