You'll NEVER Believe What Advice Russell Brand Gave 1D's Zayn Malik
22 September 2014, 14:15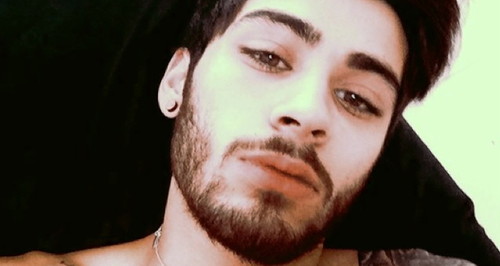 The One Direction star recalls his HILARIOUS encounter with the popular UK comedian.
Wait… Russell Brand gave 1D star Zayn advice on WHAT?!
The boy band star has opened up about getting to meet the "hilarious" comedian backstage at the Olympics two years ago, as fresh details emerge about One Direction's new autobiography.
The band's new book promises revelations galore when it's published at the end of this week, and in a newly emerged snippet Zayn chats his encounter with curly-haired comedian Russell.
"Backstage at the Olympics was one of the maddest times I've had with the band," Zayn writes in the new autobiography, reports The Mirror this week. "These crazily famous people were coming up and talking to me.
"Russell [Brand] was brilliant," Zayn recalled. "He was saying, 'Your performance was sick!'
"Then he started giving me family planning advice!" the 1D star explained. "I was like, 'Russell, you shouldn't be giving me that sort of advice!'
"He was hilarious, a really nice guy."
One Direction's new book Who We Are is out from 25th September.
You May Also Like…