Zayn Malik Says Perrie Edwards "Loves" His Tattoo Of Her And Talks Missing His Girlfriend
19 August 2013, 12:31 | Updated: 19 August 2013, 12:49
The 'Little Things' star opens up on the struggles of spending time away from the Little Mix singer.
One Direction star Zayn Malik has confessed that he would do "anything" to spend time with his girlfriend Perrie Edwards.
The 'Best Song Ever' singer told Fabulous magazine that it's difficult spending so much time away from the Little Mix star and it helps make the heart grow fonder.
Zayn confirmed he once made four flights in 48 hours to ensure he could see Perrie and would do even more if needs be.
"It's difficult to see her because obviously our schedules are crazy and stuff," he declared. "But I'd do anything to see her, I'm not bothered. I'd fly ten planes to go home and see her.
"My mum used to say that absence makes the heart grow fonder, and it definitely does. If you don't see your girlfriend 24/7, when you do get to see her you really make the most of it."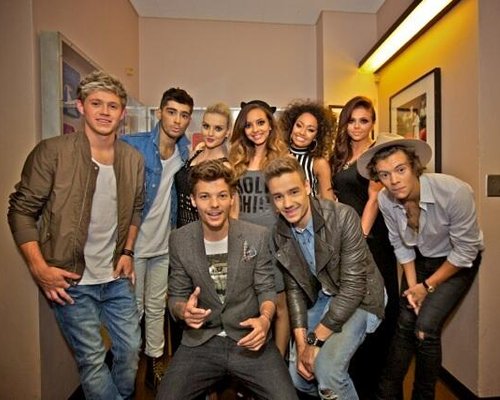 The boyband star was also asked about the tattoo he got of the female star recently and her reaction.
"She loves it, she thinks it's good," he said. "It's a good sign, I guess."
Meanwhile, both bands recently got the chance to hang out at this month's Teen Choice Awards 2013.
One Direction will also be in London tomorrow evening (20th August) for the world premiere of their 3D movie This Is Us.
Join Capital right here for an up-to-date blog of all of the action from the premiere.