One Direction Show Off Their Toned Torsos As They Relax In Miami
17 June 2013, 11:50
The 'Live While We're Young' stars were seen enjoying some time off in-between tour dates as they soaked up the Florida sun.
One Direction were seen showing off their impressive physiques as they relaxed in a swimming pool in Miami and hit the beach for some watersports activities.
Niall Horan and Harry Styles were seen joking around with one another, as they jumped on each other's shoulders at their hotel in the Florida city.
The boys were also seen on board a luxury yacht and were driving around on jet-ski's as they enjoyed a day off in-between their 'Take Me Home' US tour dates.
Check out a picture of Niall and Harry joking around in the swimming pool together below: (Picture: INF.Photo)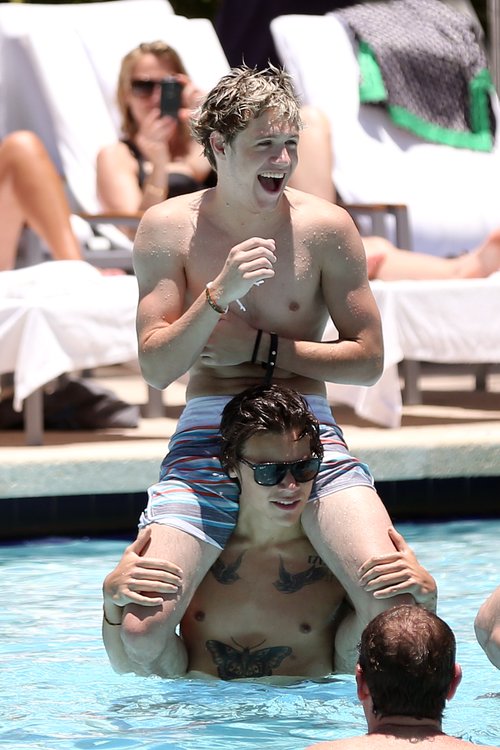 Crowds of fans were also seen following the boys around as they soaked up the sun in their hotel.
The tour will continue tomorrow night (18th June) with a gig in Columbus, Ohio.
One Direction are also preparing to hit the big screen this summer for their 3D concert movie and teased details of the film this weekend, admitting their perception of life was altered from watching the movie.